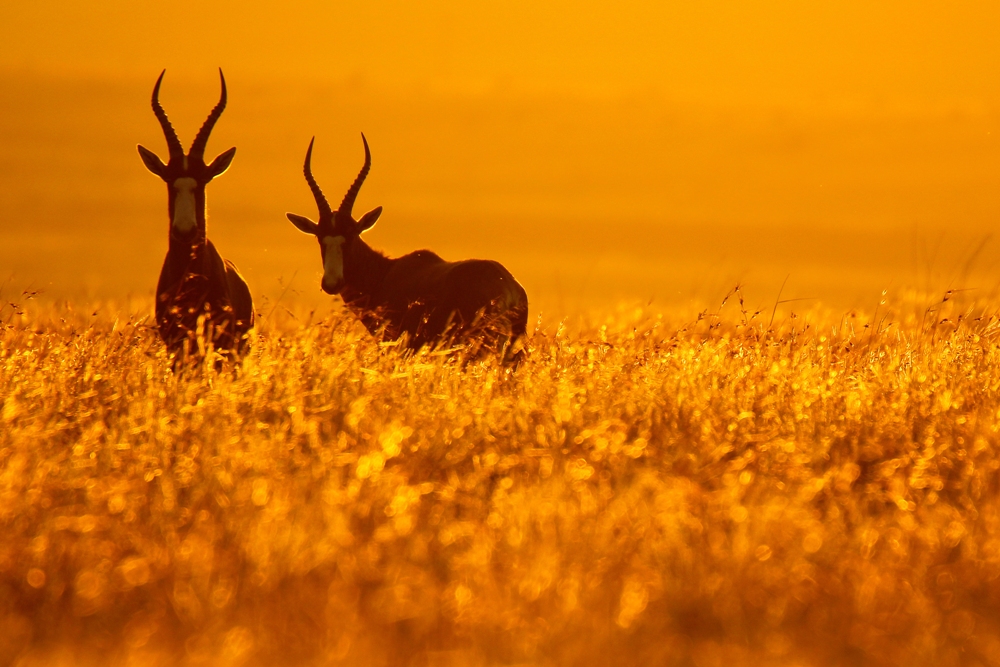 Hunting in South Africa has always been a popular pursuit. The difference in climate compared to much of the rest of the world and the sheer variety of species makes this a place in which year-round hunting is a boom. However, as with any hunting trip, there are several factors to consider, especially when hunting in a different country; for instance, you'll need to know the season in which you can hunt specific game, what weapons are legal for use and in which season, and much more. Some lodges provide accommodations for hunters, while there are also game ranches at which you can camp while you hunt. Finally, you'll also need to know what, if any, permits are required regarding your specific hunt.
When to hunt depends largely on the time of year, and whether it is the wet, rainy season or the dry season. This makes a difference also because there are differing styles of hunting depending on what type of weather you will experience, not to mention what the animals themselves do in different seasons. For instance, many hunters enjoy bow hunting; however, there are certain provinces within Africa that do not allow bow hunting, not to mention that if you plan to bow hunt, that likely eliminates all bigger, thicker skinned animals.
In South Africa you are also not allowed to hunt with any automatic rifles, and no guns using a .22 or lesser caliber. And unless you are hunting for birds, no air rifles are allowed. Also, it is not required but best practices always include using the best grade of ammunition available.
As far as permits are concerned, if you are hunting as part of a program on a ranch, the ranch owners obtain the permits required for hunting on their grounds in advance. You should be aware, and the owners of the ranch will certainly have this information available, regarding species that are considered endangered, threatened, or protected. The Biodiversity Act (2004) has categorized these species accordingly, and while permits are available, this Act should be referenced to understand the rules that apply.
Whether you get the trophy you're after or he escapes your grasp, a hunting safari in South Africa will prove to me a memorable experience.