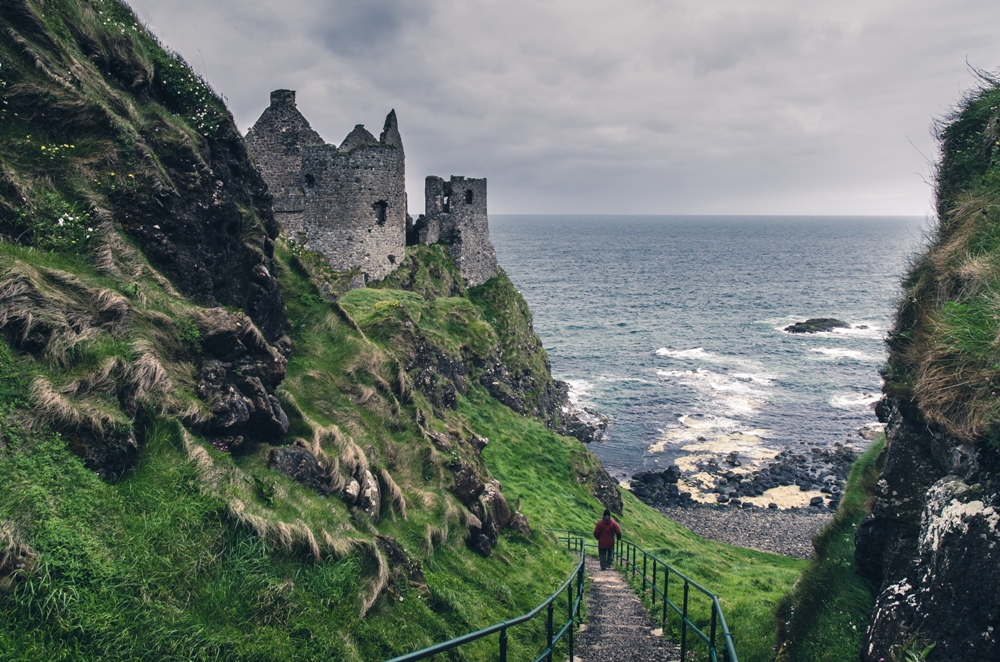 Ireland is an island located in the North Atlantic Ocean, and it is composed of two political regions: the Republic of Ireland, and Northern Ireland which is part of the United Kingdom. Ireland possesses a mild climate with high rainfall, and frequent cloud cover. Thanks to all this rain, Ireland is a vision of rolling greens, with counterpoints of stone, sky, and sea.  Ireland has much to offer! Connect your now with Ireland's historic then!   There are a variety of castle tour options available, and in some cases, there are castles you can stay in.
Castles that should not be missed during your Ireland tour:
Ashford Castle, is located in County Mayo.  Ashford Castle was founded by an Anglo-Norman family who built it in 1228 on an old monastic site.  Ashford Castle was expanded in 19th century, and currently serves as a luxurious hotel offering a wide variety of uncommon sporting activities.
Blarney Castle County Cork is the home of the "Stone of Eloquence." Parts of Blarney Castle date from the 13th century, with additions dating from the 15th century, and the very first castle was built of wood in the 10th century.  In addition to the Blarney Stone, there are gardens to traverse, the Rock Close, and a café.
Bunratty Castle County Clare is the fourth edifice to occupy the space. The current castle was built in 1425, and was restored in 1962.  There is much to do beyond visiting the castle; the Folk Park is a living reconstruction of 19th century Ireland.  You can visit the walled garden, explore the village, and find comestibles to consume.
Cahir Castle –moats, turrets, towers, defenses and dungeons
Dublin Castle, located in nation's capital, Dublin City, was originally built as a defensive fortress during Norman rule. There are two museums, two cafes, two gardens, a conference centre, and the Chester Beatty Library to visit as well.
Kilkenny Castle is located in County Kilkenny. It was a defensive fortress, and dates from the  13th century; you should also visit the lovely Butler Gallery.
Ross Castle by the lake at Killarney, in County Kerry, is the ancestral home of the O'Donoghue clan. It dates from the 15th century, and is on the shores of Lough Leane in the Killarney National Park
Trim Castle, located in County Meath, is a Norman fortress, built in the 12th century.  It is the largest Norman castle built in Ireland, and is referred to in the poem, "The Song of Dermot and the Earl."
Take a castle tour, and visit history in its enchanted setting; it will leave you inspired.