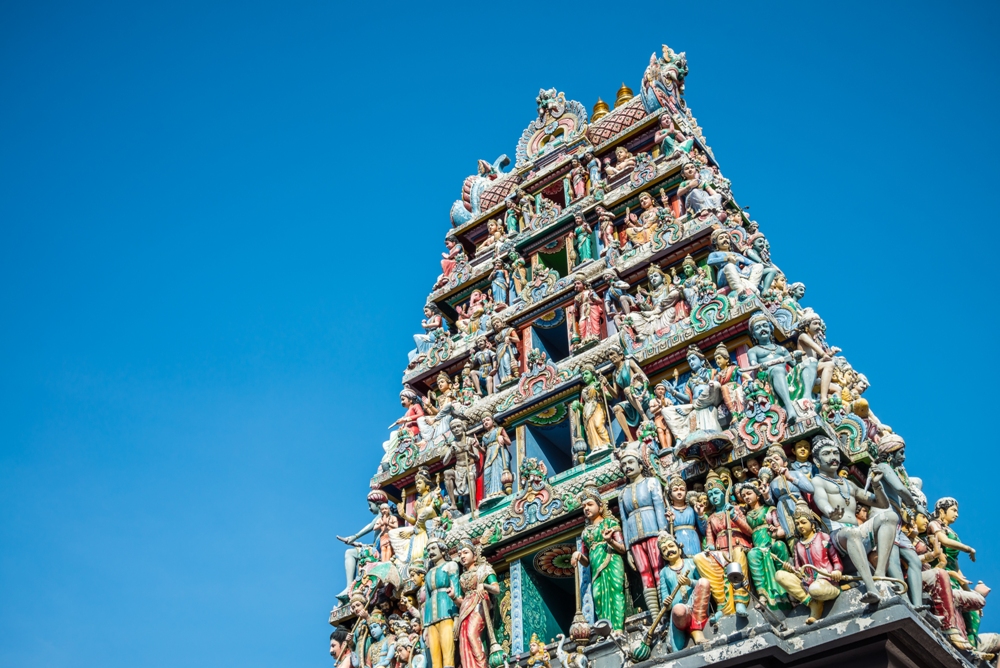 In downtown Chinatown, Sri Mariamman Temple beckons with its towering, ornamental entrance, a staple in the lives of Hindus and native Singaporeans alike.
Mr. Pillai, a British East India Company clerk, originally thought of the idea to build a temple in what would become Chinatown. He accompanied Singapore's founder, Sir Raffles, on what was Sir Raffles second visit to what would later be Singapore. Mr. Pillai quickly became known for his business sense, setting up Singapore's first brick kiln, solidly establishing himself as one of the first leaders within the Indian community.
The East India Company had originally planned for a temple on Telok Ayer Street; however, there was no fresh water source, which was necessary for the rituals that Hindus perform in their temples. Instead, Colonel Farquhar, the first Commandant in Singapore, gave Mr. Pillai an alternative land plot in 1821 near the Stamford Canal. Colonial planning, much like today's planning of cities, underwent some serious changes and the alternative plot was eventually not granted. Then, in 1823, land near the South Bridge was granted. It would take twenty more years for groundbreaking to begin.
The first building on the temple site was built in 1843 and was constructed of bricks and plaster. It would be nearly 120 years after Mr. Pillai had desired to create something for the Hindu population in Singapore's Chinatown that a grand new temple, the one you can visit today, was designed intricately to resemble the ornate, sculptured temples found in India. The first grand entrance was built in the 1880s but was not as ornamental as desired. Since the 1930s it has undergone several rebuilds and redevelopments to become what it is today.
This temple was considered one of the very few refuges for immigrants to Singapore during its colonial period. It was an important location for activities within the community, such as marriages, and even served as the Marriage Registry for Hindus, as the temple was the only place allowed to authorize marriages between Hindus.