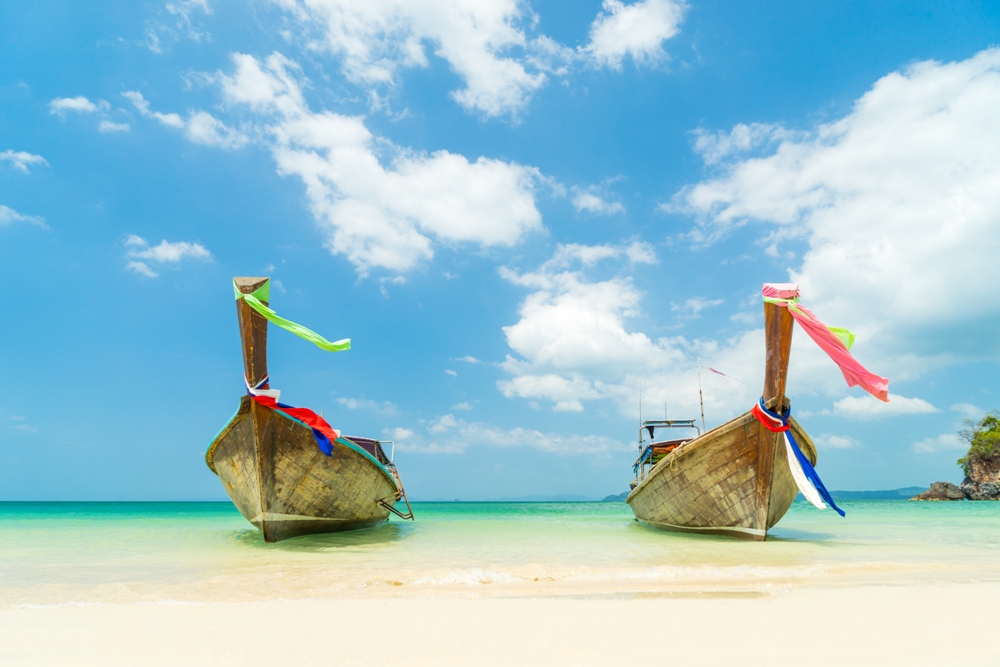 While there are several hotspot tourist destinations in Asia, some spots are just off the beaten path and perfect for those who are on a backpacking excursion. Somewhat less frequently travelled, these spots make for a great getaway that won't break the bank..
West Railay Beach, Thailand
Situated on the Railay Peninsula, West Railay Beach is a gem of white sand, emerald waters, and limestone cliffs towering above. The peninsula is cut off from the mainland due to these cliffs; however, this adds to the seclusion. Arriving by boat, you'll see that those who have found this paradise have done so mostly by word of mouth. Many enthusiasts take part in climbing these cliffs that stand as sentinels over the pristine waters below. And when you find yourself hungry, the restaurants here will not disappoint your taste buds or your pocketbook. Accommodations here are relatively inexpensive also, ranging from bungalows of bamboo on East Railay to a secluded resort on Tonsai.
Goa, India
Hippies in the 60s chose Goa as a personal haven for self-exploration, distanced as it was from western civilization. The lush tropical setting creates the perfect backdrop. Nowadays, while hippy groups do remain, there is an even more relaxed nature, and all walks that travel here share the space freely. Iconic beaches are just around the corner, upscale resorts have begun to dot the shores, and Catholics and Hindus make pilgrimages side by side; however, there is a fantastic opportunity for backpackers here. The food is fantastic, and in the majority of cases is incredibly affordable. In fact, the sheer diversity that can be found here now, as opposed to in the 60s, just adds to the charm and fascination of this area.
Gili Islands, Indonesia
Just to the north of the island of Lombok is the small archipelago of the Gili Islands. Backpackers made this a popular spot back in the 80's. Though it has been some time since these first travelers set foot here, the island still remains undeveloped. This is perfect for the vacationer who wants an authentic experience. There are no cars here, and the locals travel mostly by horse or cart. While this may sound primitive, it is actually nicer than you might expect. There are pleasant accommodations, as well as a Japanese eatery and even an Irish pub. Depending on what time of year you visit, you may even get the opportunity to watch sea turtles hatching.