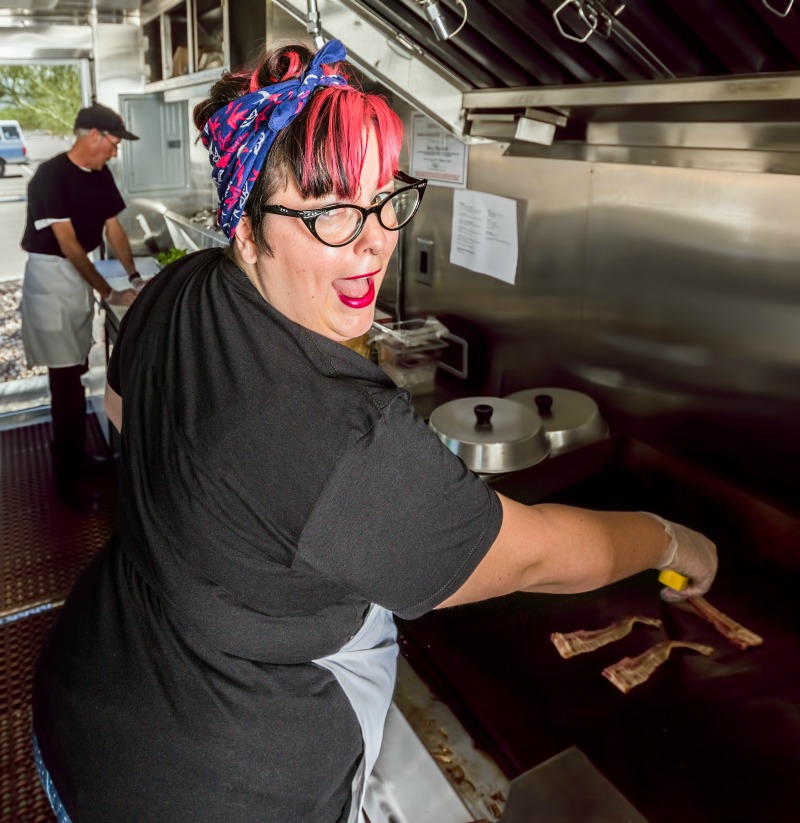 Food trucks have begun to pop up around the United States as viable alternatives to fancy eateries. Once reserved for tacos and hot dogs, these trucks offer a variety of flavors and tastes with their unique menu offerings. Here are a few of the popular trucks from around the country.
The colorful paint job on this food truck is reminiscent of the 1960s and 70s psychedelic tour buses that carried bands around the country. This particular truck specializes in Native American cuisine that has been merged with Mexican influences. Customers pick a protein and a wrap style then add to it a variety of fillers. Options include carne asada, beans, red and green chile sauces, and cheese. The fry-bread that is used as a wrap can also be purchased with honey and powdered sugar to experience a sweet and satisfying treat.
Two for the Road: San Diego, California
This mobile food truck specializes in American comfort food. The owners have taken their inspiration from dishes around the world and brought them to the streets of San Diego. Here they have added twists to everyday food to create dishes to satisfy and bring customers back for more. The menu changes each week and includes items like the New England Lobster Roll, Cap N' Crunch Crab Cakes, Spinach Artichoke Grilled Cheese Sandwiches, and Brooklyn Burger and their very popular Wicked Whoopie Pies.
The Cheese Truck: Connecticut
Caseus was a popular cheese shop and bistro in Connecticut that was looking for a way to branch out their business. The Cheese Truck just seemed to be a natural progression for the company and now the shop serves various locations throughout the state. Known for their $7 grilled cheese and tomato soup combo, this truck has become popular rather quickly with students as well as those seeking a great meal for a great price. In addition to cheese, customers can add guacamole, hot cherry peppers, Berkshire pulled pork and bacon to their sandwiches without incurring extra costs. If you need an extra incentive to try out this happening spot, the company has a contest that if you eat 10 of their sandwiches in under an hour they will name one after you.