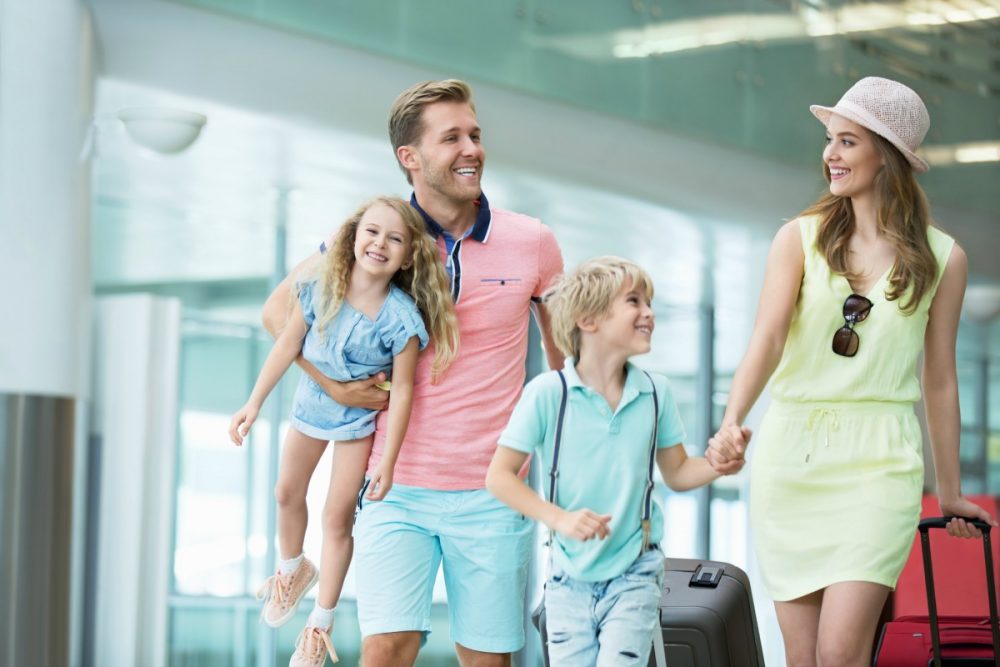 If you are planning a road trip with your family this year and are looking for the best family friendly destinations, consider one of these gems. From amazing forces of nature to a true American icon, these destinations are sure to give you and your family memories to last a lifetime.
Niagara Falls: New York and Ontario
Whether you visit on the New York side or the Ontario side of these amazing falls, you and your family will have an unforgettable vacation experience. With more than six million cubic feet of water barreling over the falls every minute, your family will have a powerfully moving experience. If you want a unique view, hop on board the Maid of the Mist boat (which can be done on both the American and Canadian side) , though you should be sure to grab a couple of ponchos for your traveling crew as you are most certain to get wet during the ride. Bring your passport if you want to see the falls from the Canadian side as well as from New York. Remember that each side has unique tourist hot spots to visit, so it is well worth it to hope across the border for a day or even a few hours of exploration.
Statue of Liberty: New York
Since you are already in New York State, why not head over to New York City and check out Lady Liberty in the harbor? Perhaps one of the most recognized symbols of freedom and hope in the world, this iconic gift from France, who stands at Liberty Island, was once a symbol of hope for millions of immigrants seeking a better life. Visit the statue, then head to Ellis Island where you can walk through the Great Hall and experience what millions of our ancestors did when they arrived here all those years ago.
Petrified Forest: Northwestern Arizona
If you are traveling in Northwestern Arizona you absolutely have to stop by and check out this unique location. Dating back to the Triassic Period, these ancient hunks of trees have turned into stone over several thousand years. There are guided Ranger walks available wherein your guides will regale you and your traveling party with the history of the forest. Here you will learn how the trees became fossilized, can see the Agate House, built by the Anasazi Indians 1,000 years ago, and afterward drive through the park to visit the Painted Desert on the other side.