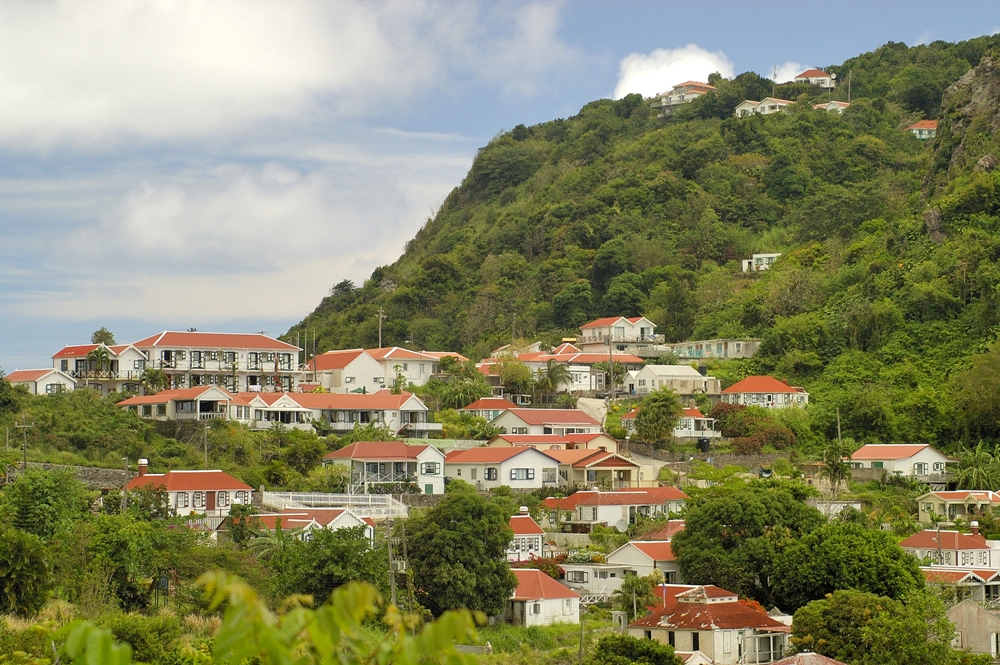 The birth of Saba island was surely a tumultuous one. It is estimated that around 500,000 years BC, Saba was formed at the top of a soon-to-be-active volcano. Today, the volcano is dormant, having not erupted more nearly 5,000 years.
The first settlers on Saba are considered to be the Ciboney peoples around 1175 BC. The Ciboney people were hunters and gatherers. It is thought that the people lived somewhere around Fort Bay. Radiocarbon samples have shown recently that this specific site is more than 3000 years old. At about 800 AD, the Arawak tribes migrated to the Caribbean region from South America. They would then call Saba home and built several villages.
In one of Christopher Columbus' many sailings, he actually sighted Saba and considered making landfall; however, on closer observance he noted the jagged volcanic nature of the island and thought against it.
Later, in 1632, a few shipwrecked Englishmen fell upon her shores, becoming the island's first visitors of European descent. They reported back to the mainland that this island was inhabited, which has been corroborated by artifacts that have recently been discovered, illustrating American Indian villages.
A mere eight years later, the Dutch West Indies Company began bringing people over to colonize Saba. The company had already settled a nearby island, St. Eustatius. It wasn't long before British pirate, Henry Morgan, chased off the settlers on Saba due to conflicts between Britain and the Netherlands that had been ongoing. For 200 years the island would see changes in ownership because of these conflicts. Dutchmen, Spanish, Frechmen, and Englishmen would take the reins, often switching back and forth, depending on which country was winning at the time. It was during this time of conflicts that The Bottom would be established, just a mere 1200 feet from Fort Bay. Today, The Bottom is the capital and administrative center of the island.
After seemingly endless conflict, with ownership changing hands so often, the Dutch finally won in the early 1800s. Today, the island is still under Dutch control. Much like other parts of the world, the slave trade would bring those of African heritage to the shores of Saba.
See our alternate website directsupplynetwork.info for part two!