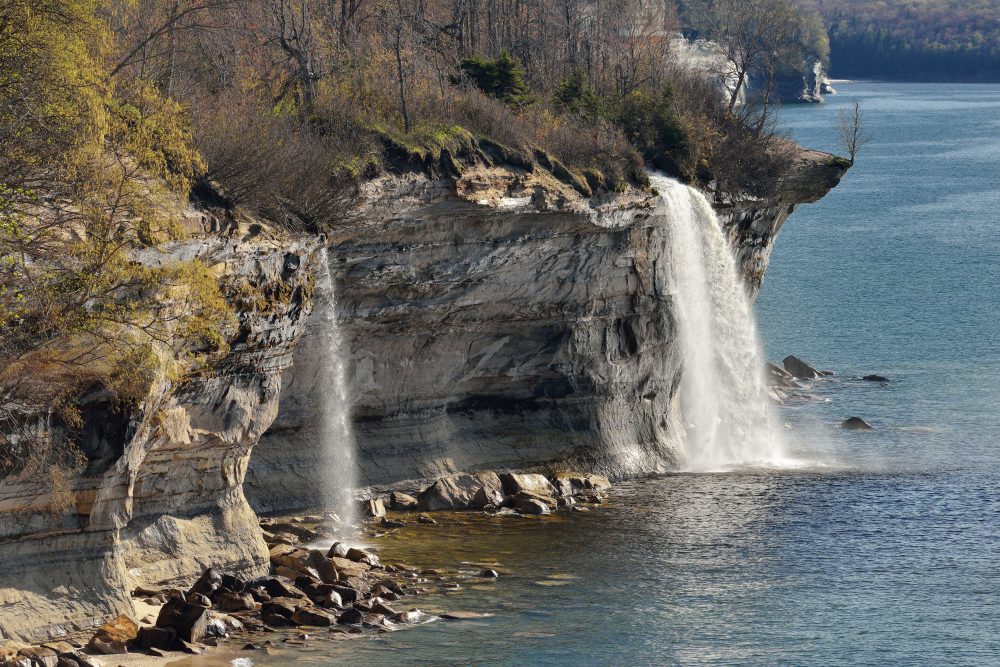 The United States is full of wondrous waterfalls. Most of these nature made landmarks are surrounded by some of the most serene forests you can find. Consider one of these locations if you are looking for a meditative spot for your next vacation. Each one comes with beautiful landscape, pristine waterways and even some picturesque hiking trails.
Palouse Falls: Washington
These falls in Washington State are a favorite for nature lovers. The falls drop from a height of roughly 200 feet and spill into a pool that cascades over rocks and through the natural landscape below. If the waterfalls are not reason enough to visit, the surrounding canyons and expansive landscape give the area the feeling like you have wandered into enchanted, fairytale-like land.
Spray Falls: Michigan National Lakeshore
Located in the Upper Peninsula of Michigan, this remote waterfall is best viewed by boat or kayak near the shoreline. The nearly 70 foot tall fall spills into Lake Superior in a manner that is both majestic and awe-inspiring. There are several other waterfalls in this area that are worth visiting as well. 75 miles to the east is Tahquamenon Falls and Whitefish Falls are 30 miles to the west of the lakeshore. These beautiful falls are all a result of the hard limey sandstone in the area that is known as the Munising Formation.
Havasupai Falls: Arizona
These falls are often referred to as "Paradise on Earth," thanks to the beautiful blue-green water at the base of the fall. It takes a bit of effort to the get the location, but once you arrive it is well worth the hike. This is one of the most visited of the various falls along the Havasu Creek and consists of one main fall that drops over a 100-foot cliff into a series of beautiful pools. The blue-green color that draws visitor to the falls is created by the of high levels of calcium carbonated concentration that is found in the water.
Malchite Falls: Washington
Malchite Falls is the tallest and one of the most impressive waterfalls in Washington. The falls can be easily seen from the Foss Lakes trail near Skokomish. The location consist of two side-by-side waterfalls, one 600 feet tall, the other approximately 450 feet tall, on separate streams.