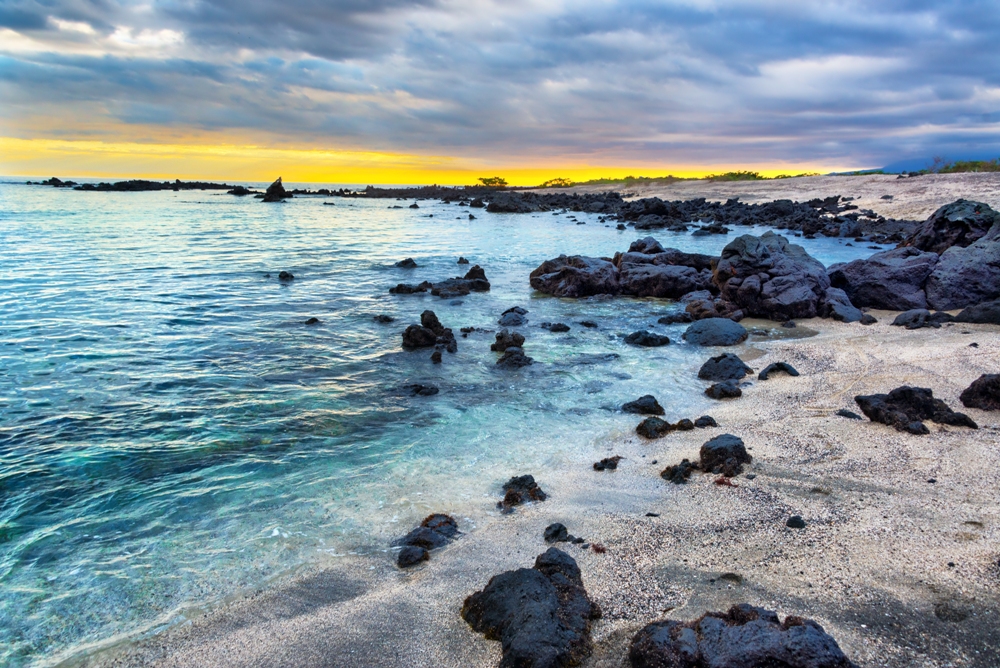 The Galápagos Islands are an archipelago of volcanic islands in the Pacific Ocean, west of Ecuador; they are a part of the Republic of Ecuador. The islands are located on the equator which provides very temperate weather; although the water may be a cold (due to the Humboldt Effect), and there is a rainy season, called garúa, which lasts from (June to November). The Galápagos Islands are known for their rich biodiversity, and the inspirational role they provided Charles Darwin. Most of the islands, are part of the Galápagos National Park, a UNESCO World Heritage Site, and just 3% of the islands are for human occupation. The Galápagos Islands offer opportunities for swimming, snorkeling, diving, and hiking, in addition to the phenomenal opportunity to visit the gentle giants and experience sites unlike anywhere else in the world.
With so many islands to choose from it can be difficult to decide where to start, here are a few suggestions.
Isla Isabela (Albemarle) has much to do and see. The port village of Puerto Villamil is home to the majority of the islands population, and offers much to the tourist: lodging, tasty food, supplies, and a state to your adventure. One can visit the Villamil Lagoons, the Tortoise Center, the Wall of Tears, or the Moreno Point lava fields as a beginning. You can see the Galápagos penguins, flamingos, paint-billed crakes, white cheeked pintails, and so many others! Many places can only be reached by dinghy. The dive sites feature sharks, sea lions sting rays eels, sea turtles, and others. The Galápagos Islands are home to endangered the Mangrove Finch, and home to the conservation site for penguins and flightless cormorants.
Isla Santa Cruz (Indefatigable) is home to the Charles Darwin Research Station, Vermillion Flycatchers, Darwin's finches, and provides the most variety of land birds which can be found in the highlands. The port village of Puerto Ayora is the main tourist home, and the airport is locate in Baltra on Isla Santa Cruz. You don't want to miss visiting the El Chato Tortoise Reserve, Rancho Primicias, and lava tunnels.
Isla San Cristóbal (Chatham) provides the chance to visit the Sea Lion Rookery, Frigatebird Hill, and Cerro Brujo, a gorgeous coral sand beach where you can swim and snorkel. Isla Lobos is about an hour's boatride to the seasonal nesting site for blue-footed boobies; sometimes, you can catch sight of the fur seals, or frigatebirds. There is also a Tortoise Reserve, and many species prevalent to Isla San Cristóbal can be seen on the hike to the reserve.
Whichever island you decide to start your Galápagos Islands adventure from will surely offer an unforgettable experience!