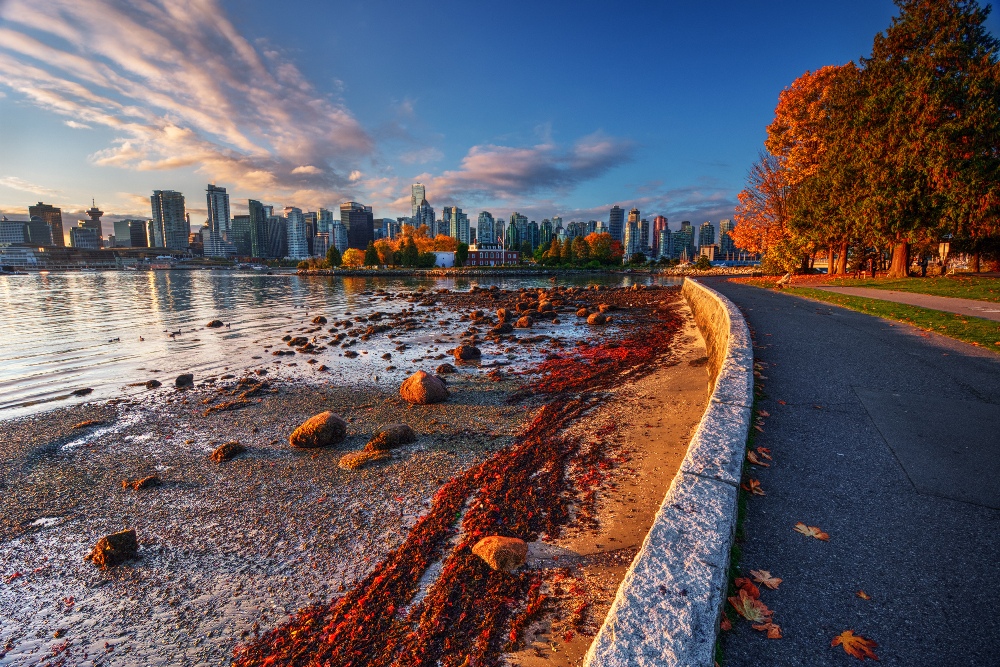 The bright lights, big city feel of Vancouver is enticing for many; however, the idea of a vacation that might leave you working overtime when you get back home can deter some people. But it doesn't have to! Vacationing in Vancouver can be an amazing experience without handing over your wallet.
Sights
Vancouver has one of the most impressive skylines in the world, and tourists say the best place to view it is from above. Helicopters are available to view the city from above, or you can also take a local bus to Grouse Mountain, and hop on the Skyride. You'll get to see all of Vancouver, and afterwards you can grab a bite at Grouse Mountain's restaurant, The Observatory.
Next stop, The Seawall. Renting a bike to tour the city is one of the best ways to truly appreciate all there is to see. The Seawall is a Vancouver icon not to be missed.
Eats
Food is sometimes the last thing you think about when planning a vacation, and simply grab a bite wherever you find yourself when hunger strikes. If you like planning ahead, Gastown is a great little suburb, full of energy, lights, and delectable eats. Tacofino is the go-to Mexican restaurant with amazing deals on both drinks and authentic Mexican fare.
If you're looking for a fantastic night out, Gastown is still a perfect spot. Within a short, ten-minute walk you can find more than 20 different bars and clubs, such as The Lamplighter, The Pint, and The Cambie. If you like jazz, Revel Room has an amazing atmosphere.
Where to Stay
When planning a vacation, the most important part is where you'll stay. You want your hotel to be central to all that you plan to do, and The Patricia is perfect. It is within walking distance of nearly everything within Vancouver, and only about a five-minute walk from Gastown. The Best Western Sands is right on English Bay and is also a great spot.
Vancouver will prove to be one of your favorite destinations that you'll want to visit again.