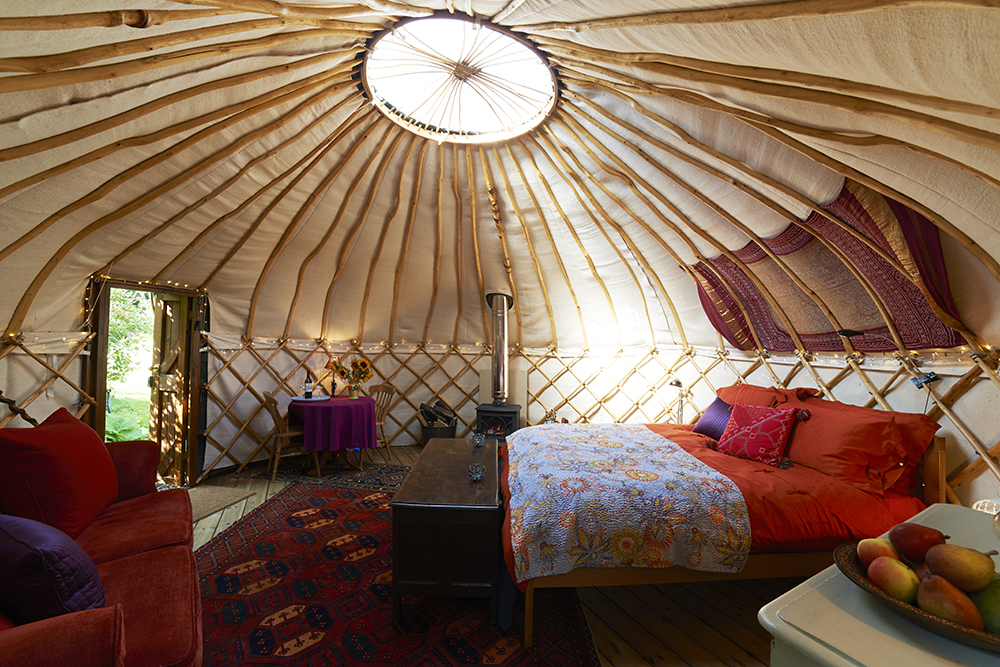 Once upon a time when you went out into the wilderness, the only thing you took with you was a canvas tent, a couple of sleeping bags, and some pots and pans for cooking your meals over a fire. With the invention of "glamping," a more glamourous version of the traditional camping, those days are long gone. From a trek through the jungle to walking in the footsteps of historical figures, these glampsites offer you all that you need to experience the ultimate camping experience.
Greystoke Mahale: Tanzania
If you are interested in trivia as well as unique vacation locations then this may an interesting destination for your next trip. Located on the shores of Lake Tanganyika, near where Henry Morton Stanley was said to have quipped "Dr. Livingston, I presume?" and not too far away from the location where Jane Goodall spent years observing primates, this beautiful jungle spot is like no other. If you have ever dreamt of falling asleep surrounded by the jungle and waking to call of chimpanzees, this is the perfect getaway for you. The remoteness of the camp means that you are far away from the burdens of chaotic city living and your everyday life. Here you can track into tropical forests, hike into the mountains, and fish in lakes full of a number of tropical fish species.
Voyages Longitude 131: Australia
One of the world's most renowned luxury camps is located in the remote outback of Australia. The camp sits on the sand dunes that border the Uluru-kata Tjuta National Park. The camp, which suffered a major fire in 2003 that nearly threatened to close it permanently, offers 15 elevated tents with private decks and domed roofs. Each unit comes with modern amenities, including air-conditioning and entertainment systems. If you prefer the scenery to a television, rest assure that from the comfort of your tent you can witness the beautiful sunrises and sunsets of Uhuru.
Abercrombie & Kent: Jordan
If you are looking for a vacation of biblical portions, then this may be the perfect spot for you! Home the biblical realms of Gilead, Moab, and Edom, this is one of the most historically relevant countries in the world.  Not only is it the basis of many biblically relevant locations, it is also the land that inspired the penning of "Lawrence of Arabia," and a number of other ancient tales of heroic journeys. Here you can travel on camel back, rest in Bedouin tents and enjoy the ultimate "Arabian Night" experience.