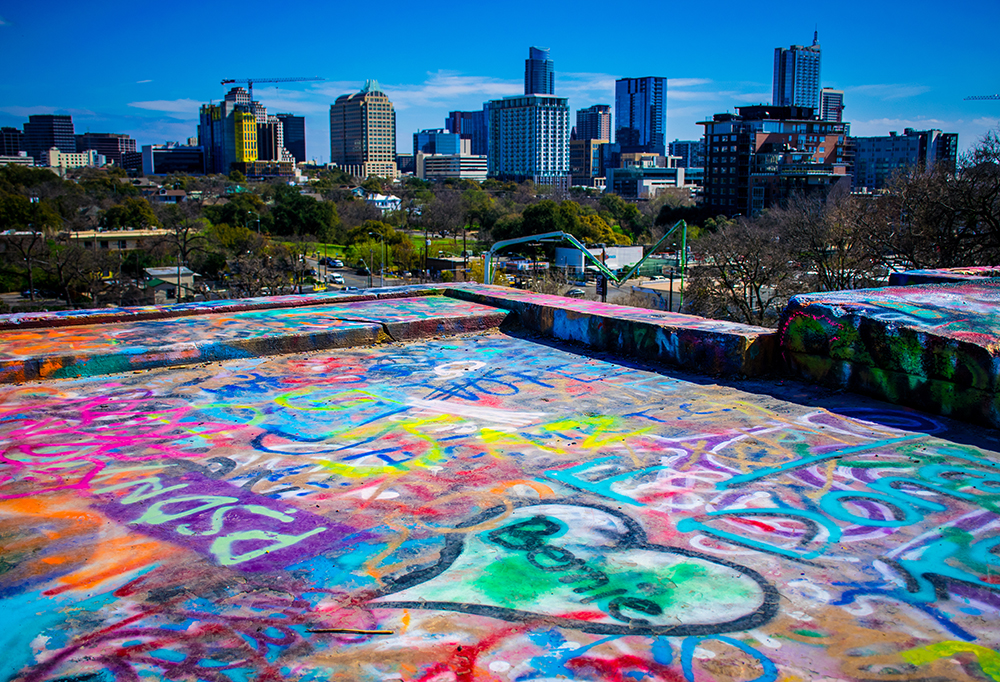 If you are traveling to the Lone Star state and are looking for something fun and unique for you and your family to explore, consider checking out the Graffiti and Street Art Museum of Texas (GASAM). Located in Houston, the non-profit organization was created to provide public artists and scholars with a home base for their artwork and creations. The group provides not only a place for artists to showcase and house their works, but also a place for the public to connect with and explore this unique art form.
Programs at the museum include an ElderArtz program that was inspired by the LATA65 Arts Program in Lisbon, Portugal. The program has been designed specifically to foster creative expression in art lovers over the age of 55. The program seeks to connect generations through programming that focuses on the history of Hip Hop culture, teaching basic urban art stenciling techniques, matching participants with an experienced graffiti artist, and working together to create a collaborative mural that reflects a particular theme of the group.
In addition to the in-house educational initiatives, the space also hosts Street Art Guided Tours. This program is part of the year-round outreach programming that seeks to raise funds for programs and exhibitions. The tour, which costs approximately $40 per person, consists of a 90-minute tour led by a local Graffiti/Street Artist. Each tour includes stops at unique and interesting murals as well as a plethora of information about Huston arts and culture. Daily tours take place by bus or van, depending on the number of patrons signed up for the tour each day. The outings are designed to be friendly to participants of all ages. It is highly suggested that guests wear comfortable shoes and bring along the water to stay hydrated. Information about the tours is available at thegasamtexas.org.
The space hosts a number of community-based events throughout the year. They also play host to a number of educational programs that include arts education for students and the community at large. To learn more about all that the organization has to offer, connect with us at thegasamtexas.org/connect or call 832-748-8369.