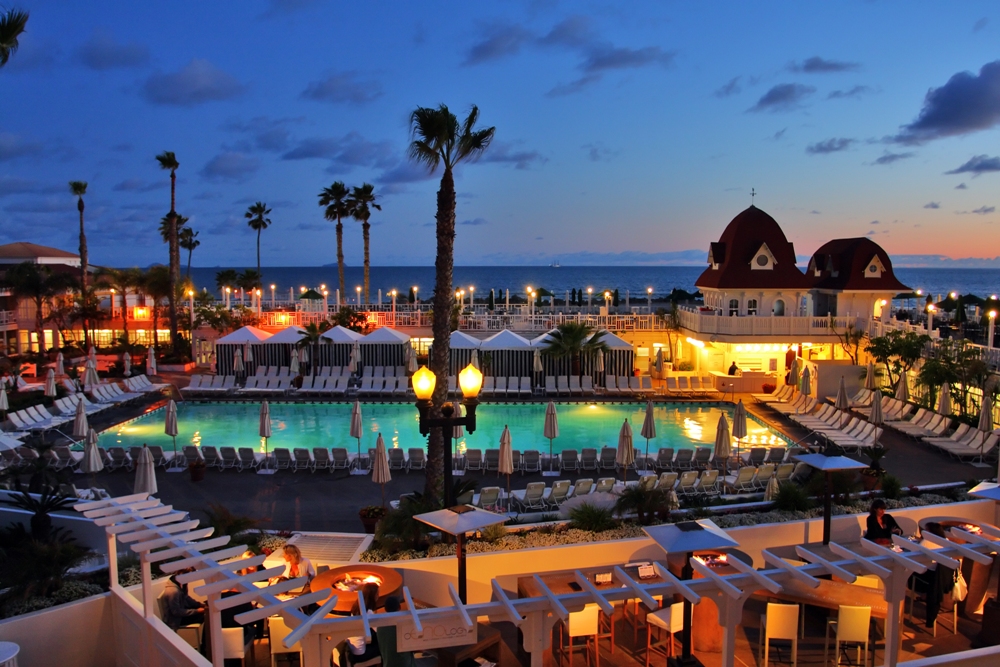 When opening a hotel, so much is taken into account – and destination is certainly one of the most important. Del Coronado couldn't have chosen a better spot by the sea, or a better place to receive the daily weather report. Before the term was even coined, 'The Del' was considered a destination resort. Elite clients from all across the states and even as far away as Europe were attracted to this resort with electricity and modern amenities. In fact, many visitors would arrive with their servants from home and stay for several months per visit.
Resorts on the ocean were actually quite common in the late 1800s; however, none were so large in scope or so dedicated to the experience as The Del. In fact, one of its earliest brochures touted it as having an allure akin to an island paradise with sunshine all year long; an "unrivalled queen" among resorts by the sea having no equal anywhere in the world.
The idea for Hotel del Coronado was imagined by two older businessmen from the Midwest, Elisha Babcock and Hampton Storey. They met by chance after both had moved to the San Diego area. These entrepreneurially-minded men came up with the idea to purchase the entire Coronado peninsula. They divided the land into plots, sold them off, doubled their money, and began their endeavor that they believed, correctly, would become the talk of the entire world.
The Del was built long before San Diego had the ability to take on such a grand idea. Everything used in the construction was either imported or made onsite. Midwest architectural gurus were sought, laborers and lumber were gained from the likes of Oregon and Washington State, they built a lumber mill and electric plant onsite, and the hotel's first employees were garnered from some of the finest establishments in Chicago. Even though The Del faced these seemingly insurmountable odds, it opened its doors in just eleven months.
The Hotel del Coronado fast became the go-to destination for sophistication, drawing in visitors from around the world who sought an alternative to the usual European destination.