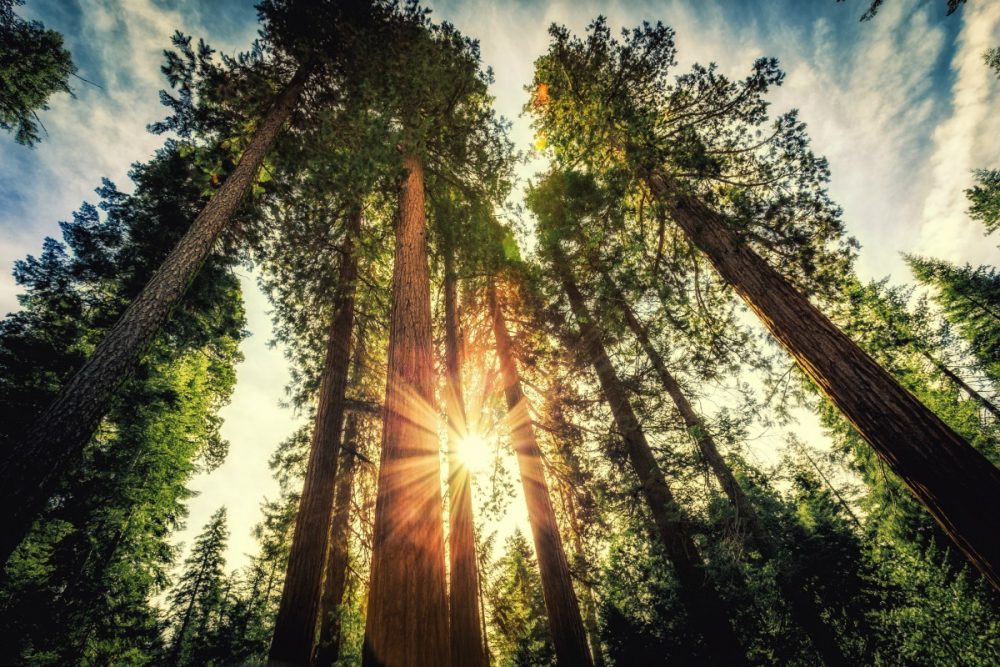 Located on a beautiful stretch of Northern California's coast, Jedediah Smith Redwoods State Park is the last of a long string of redwood parks in this area. Heavily forested with massive, ancient trees, this State Park is located just minutes from the Ocean shoreline. Unlike most State Parks in California, there are no roads or trail markers throughout the park, leaving it open for you and your family to explore.
One might wonder just who Jedediah Smith was and why he warranted having a State Park named after him.
In the mid-1820s Smith became the first white man to explore the interior of the northern part of the state. Sometime around 1929 a small piece of land was donated to Save the Redwoods League by the family of Frank Stout, a local lumberman and was named for Smith for his contributions to the local history. Through the years the League has helped the state acquire more than 5,500-acres or redwoods. The entire 10,000-acres that make up the park are managed through a partnership between the National Park Service and California State Parks. Other nearby parks like the Del Norte Coast Redwoods State Park, Prairie Creek Redwoods State Park, and Redwood National park are all part of the partnership as well.
Through the years the park has become popular with locals and visitors for the number of recreational activities that are available year-round.
Here you can fish, snorkel, canoe, and kayak in the Smith River, longest free-flowing river in the state. In addition, there are multiple opportunities to hike, bike, or camp throughout the park. If you are interested in staying overnight, you do not need a tent or an RV to enjoy the campgrounds. There are four cabins on site available for rental for up to six people. Each cabin has two bunch beds with twin sized mattresses. Campers need to bring their own bedding as there is none provided. Please note, however, that there is no kitchen or bathroom in the cabins. In addition, there is no smoking or open flame to be used inside the cabin, but each has been provided with an outdoor BBQ pit, bear box, and picnic bench.
To learn more about the park or to reserve a cabin go to parks.ca.gov.