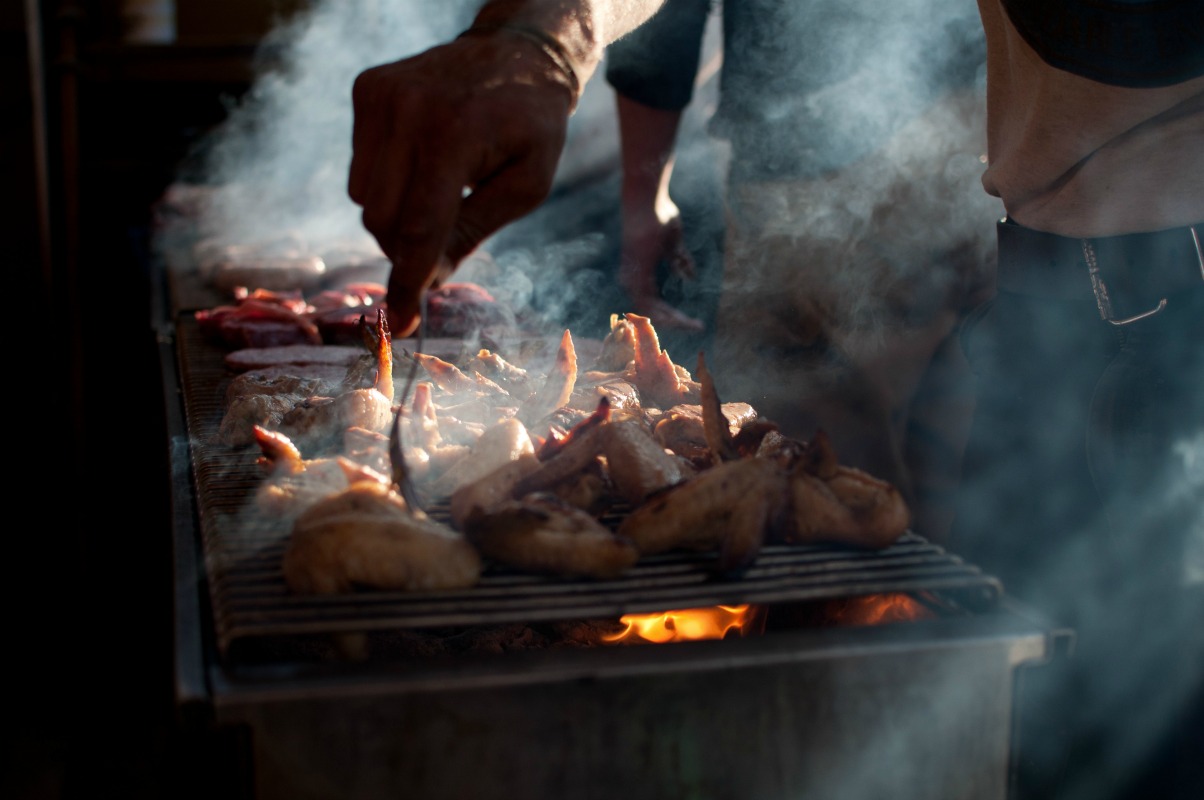 If you are traveling on the West Coast this fall and are in search of a great BBQ joint, consider checking out one of these local favorites. From BBQ made with an old family recipe, to a favorite neighborhood grill spot, each of these restaurants has something special to offer you and your traveling companions.
Buster's Original Southern Barbecue: Calistoga, California
Owner Charles "Buster" Davis credits the popularity of his BBQ to his family history. Originally from Shreveport, Louisiana, his great-grandfather was a cook who passed his love for the skill on to Buster's mother, who then passed it on to her son. Buster's mother, Leola, was said to be gifted with taste buds so sensitive that they were able to tell the difference in spice harvests, the way in which wine lovers can tell the difference between wines from one year to the next. Buster started cooking as a teenager after he enrolled in classes at a cooking school that was owned by his uncle. Here he refined the skills that he learned from his mother and developed the style that has made his restaurant famous.
Clay's Smokehouse Grill: Portland, Oregon
If you are in Portland and are looking for some great BBQ then Clay's Smokehouse should be at the top of your "to-do," list. From the Catfish Platter and Wings to the Brisket Sandwich and unique sauces, this BBQ joint has something interesting to offer those seeking a great meal. The prices are decent and the portions sizes are huge, making it not only a good place to eat but also a place to have a tasty family meal without completely breaking your travel budget.
West Coast Barbecue and Brew: La Mesa, California
If you are looking for a BBQ spot with a neighborhood feel, then this is the spot for you. From the Barbecue Beef and Southern Pulled Pork Sandwiches to the Ribs & Ale Combos, the menu offers something for everyone. If you are not in the mood for BBQ, there are salad and burger options available to you as well. In addition, at any given time customers can also find 15-20 local and regional brews on the menu.