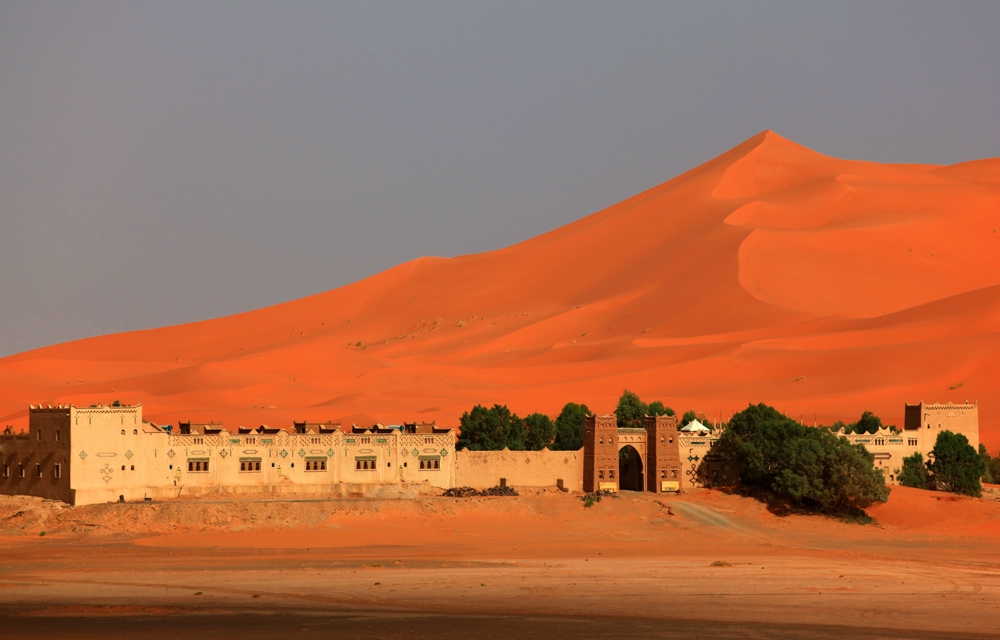 Morocco has a mix of the charm of the old world and the modern Muslim world all in one. There are many different cultures here, and experiencing all that Morocco has to offer would take more than just one visit; however, you can still plan your visit's itinerary around the top six places Morocco is famous for.
Perhaps the most famous place in Morocco is the Erg Chebbi Dunes. These are located in the Sahara Desert and, according to legend, God became upset with a lady and her son, burying them in the sand, thus creating these famous dunes.
The Cascades d'Ouzoud are near Marrakesh. These are the most dramatic waterfalls in this region and were created from a tower of rocks and foliage. This waterfall drops into the valley below and the river it creates is a major source of water for the Berber villages below.
While you are visiting near Marrakesh, plan a visit to the Todra Gorge. This canyon was carved out by the waters here. This is also the highest point before opening up into the Sahara.
Also within Marrakesh is the Koutoubia Mosque, which was built in the 1100s. This is a grand symbol of the past of this area. The mosque is not open to the public; however, just being able to view this masterpiece is enough for many travelers.
There is also the Quarzazate, which is a famous landmark that was used in the movie Lawrence of Arabia.
While visiting the town of Fez, check out the museum known as Fez Dar Batha. It is a former palace that housed 19th century royalty but has since been converted into a museum that houses traditional art of the region.
History and culture greet you at every site on this list. Try to plan at least a week long vacation to this area so that you will be able to see these and all of the many great areas in Morocco. Look forward to the lifelong memories that you'll create here.