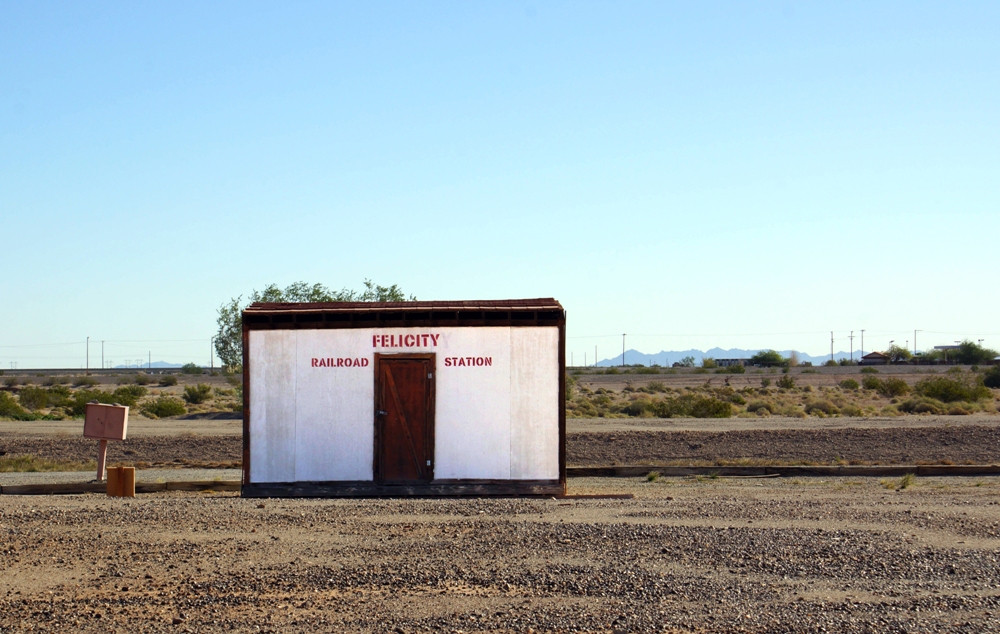 Official Center of the World – Felicity, California – Part One – In case you were wondering, the official center of the world is located in Felicity, California.
At least that is the claim of the mayor, Jacques-Andre Istel, who built a town here to solidify his claims.
Located in the hottest, driest place in the United States, near the border of Arizona and south California, you'll find yourself in Felicity. Istel is gracious as you take in the surroundings: a vision that has become a solid reality.
While he served with the Marines during the Korean War, he found this area of the Sonoran Desert and fell in love. After the war, he created a successful income for himself and his wife by starting several parachute schools. He used his income to purchase several thousands of acres of the desert from the I-8 north toward the Chocolate Mountains. At the time, he wasn't sure what he would make of the land, but he did know he'd make it spectacular. It wouldn't be until the late 80s when his visionary spark would begin to leave an indelible mark on the surrounding landscape.
His first move was to write a book for children. This book helped to convince Imperial County to recognize a specific spot on his land as officially the center of the world. This spot is also recognized as such by the National Geographic Institute of France. After he had established his claims, he had his lands incorporated as the town of Felicity, which he had named after his Asian wife, Felicia.
An election was later held, and with a unanimous vote, Istel became the first and still-current Mayor of Felicity. As Mayor, he decided that he needed to have a marker – some type of monument that marks the actual center of the world. His wife gave him the idea. Because Felicity is located in the desert, she said a pyramid could mark the spot. Istel thought this was perfect and promptly had a hollowed pyramid built of pink granite set over The Center. The interior of the pyramid is entirely mirrored, and sets over a bronze plaque in the ground with a dot in the center of it, marking the actual spot.