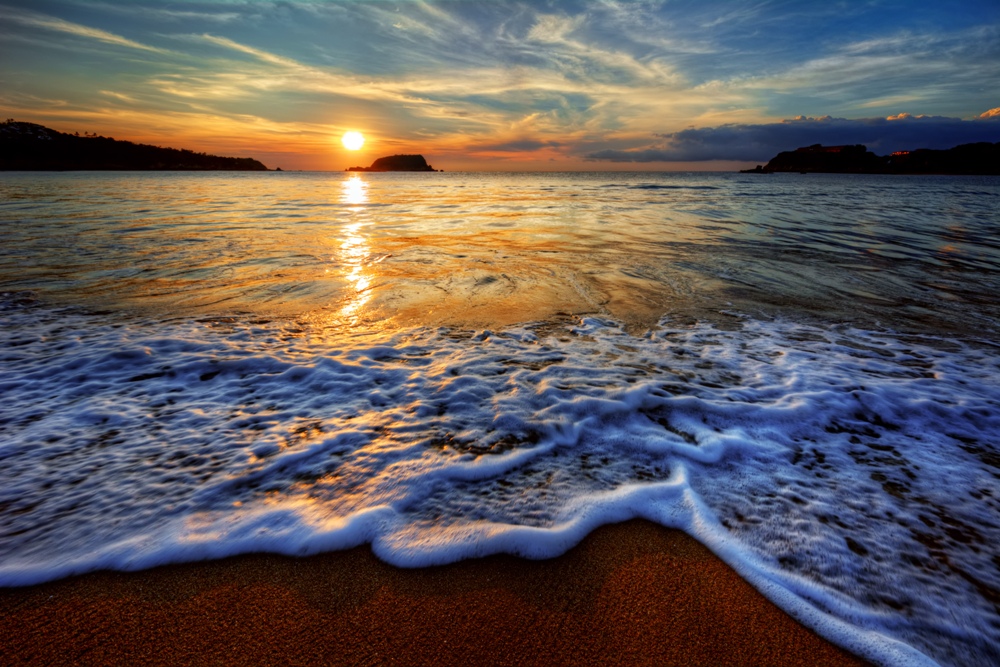 Puerto Vallarta is located within the states of Jalisco, in Mexico. It is a resort city on the Banderas Bay (Bahía de Banderas) on the Pacific Ocean. It is home to sun, glistening sand, glittering water, and adventure!
There is something for everyone! You don't want to miss: the seaside promenade; the church; the landmarks of Puerto Vallarta; or the many adventures to be had!
El Malecón Boardwalk starts by Hotel Rosita, and continues on, ending by the Esplanada Aquiles Serdán. The promenade offers a great point to take in statues, as well as sculptures and other work of the sea-side artists along the way.
Visit the iconic Church of Our Lady of Guadalupe (La Iglesia de Nuestra Señora de Guadalupe), follow the bells, and tour the red brick church in downtown Puerto Vallarta.
Los Arcos (Teatro al Aire Libre Aquiles Serdán), are the arches located on the oceanfront- side of an amphitheater. Los Arcos are a must-see landmark in Puerto Vallarta, and a great place to take in some entertainment; music, dance, performers, and clowns!
Islas Marietas National Park is a popular destination due in part to the "hidden beach;" the park is made up of a group of uninhabited islands located off the coast of Nayarit. Islas Marietas are protected waters, and are home to over 40 species of flora and fauna. The location sustains blue-footed boobies and the red-billed tropicbirds. The environment of the islands provides a home for marine life: tropical fish, manta rays, eels, sea turtles, dolphins, and whales. Snorkeling and diving are popular activities. The ecosystem of the islands are delicate, and offer a peerless opportunity to partake of the joy of the sea!
Water adventures: boat tours, dolphin encounters, eco-tours, fishing trips, scuba diving, snorkeling, sunset cruises, dolphin and whale watching, yacht charters, sea kayaking, wave runners, jet ski, paddle board, surf, parasail, swim with dolphins, or snorkel with dolphins! Puerto Vallarta's Banderas Bay is a vital breeding and birthing ground for humpback whales.
If water adventures aren't for you, there are land adventures to be had as well: fishing, ATV tours, mountain biking tours, hiking, motocross, zip-lining through the canopy, camping tour, or you can enjoy the active nightlife!
There are plenty of beaches to enjoy, as well as great shopping opportunities. Restaurants and vendors pepper the promenade offer more than just sites to take in!
Enjoy the sun, sand, and ocean! Don't forget the sunscreen!