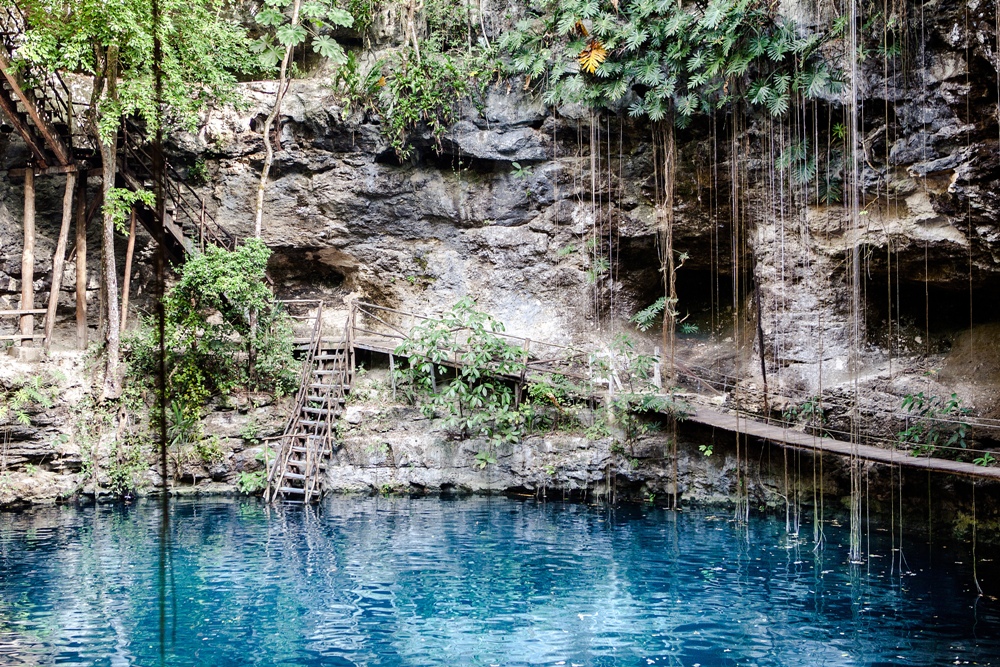 Riviera Maya, Mexico is a gorgeous Caribbean coastline. It is known for its resorts, restaurants, and reefs. Its boundaries reach from Puerto Morelos to the reserve of Sian Ka'an. Riviera Maya has the second largest barrier reef (part of the Mesoamerican Barrier Reef), the longest underground river systems, and surprisingly, Riviera Maya has exquisite freshwater cenotes.
Riviera Maya offers museums to visit, in addition to its many beaches. There is so much to do: sailing, snorkeling, cruises, water tours, caves and caverns, sights, theme parks, off-road tours, cultural tours, shark diving, surfing, windsurfing, kitesurfing, zip-lining, fishing, spa treatments as well as lots of sun, sand, and surf to enjoy! If you are wanting great diving locations, then look no further: Playa del Carmen hosts the Mama Vina wreck, and it is a great site for beginners; Puerto Morelos hosts a shipwreck to explore, as well as the amazing sea life; and if you are a bit indecisive, or searching for more diving adventures, you can dive at various locations throughout the coast. If diving isn't your preference, there are wrecks that snorkelers can explore, as well as the local seascapes.
LabnaHa Ecopark Adventures offers diving into caverns, zip-lining into the Sacred Lakes, exploration of an underground river, snorkeling, kayak tour, and swimming. Xcaret Eco-archaeological Park provides snorkeling tours, dolphin swims, as well as underground rivers to explore. At Xcaret, you can discover a traditional Mayan village, by way of various caves, trails, and bridges, then you can enjoy the music and traditional dances to be found! Dolphin Discovery and Dolphinaris allow you to swim with dolphins! There are sea turtles, iguanas, lizards, and fish at the Santuario de la Tortuga Marina Xcacel Xcacelito. Akumal Monkey Sanctuary & Rescued Animals provide you with a chance to visit spider moneys, capuchin monkeys, lemurs, macaws, and other residents of the sanctuary. Río Secreto is an underground river populated with radiant stalactites and stalagmites; the caves are sublime. If diving and snorkeling appeal to you, explore Riviera Maya's many offerings, and embark on a great underwater adventure!
Be sure to visit the Tulum Ruins before returning home. The ruins are spectacular, in their location, and in their preservation. Tulum was a trading center, and it flourished between the 13th and the 15th century. The ruins are on almost 40 ft. cliffs which face the Caribbean Sea. It is one of the few walled cities of the Mayans.