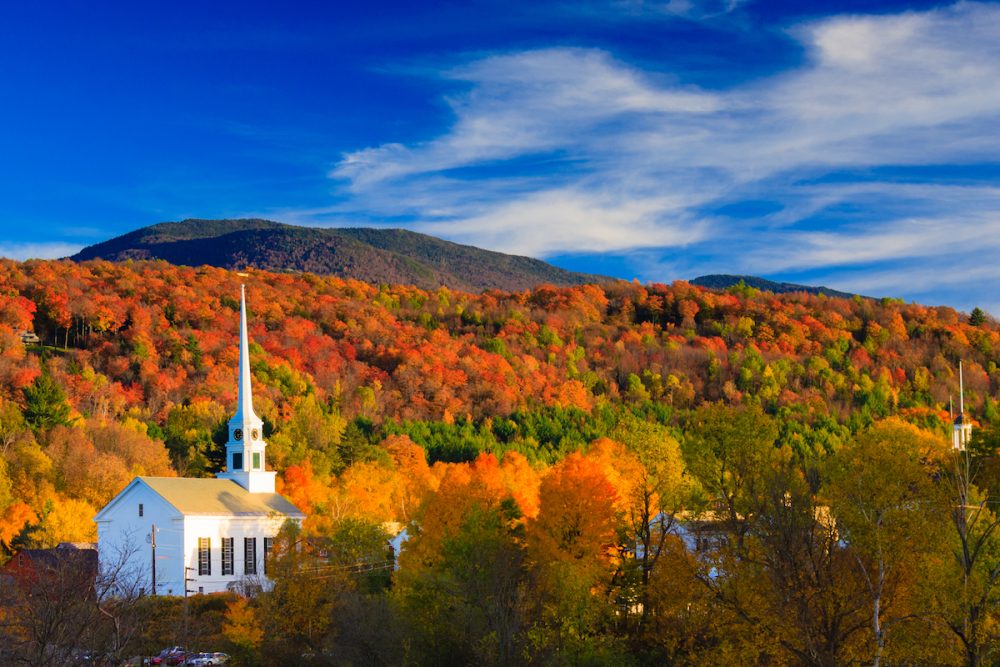 If you are looking for the perfect small town escape for your next getaway, consider one of these beautiful New England spots. Rich in history and culture, each one of these locations has something special to offer you and your traveling companions.
1. Woodstock, Vermont
If you are looking for a perfect fall getaway, Woodstock, Vermont may be just what you seek. With less than 3,500 residents who cover a number of small villages and hamlets throughout the area, the town is reminiscent of the shire of The Hobbit trilogy. From Sugarbush Farms to the Rockefeller National Historical Park, there are plenty of sites to see and a variety of things to do. Visit in fall for one of the most beautiful color tours available on the East Coast.
2. Grafton, Vermont
Since you are already in Vermont, why not slide on over to Grafton and spend a day or two there touring the beautiful, historic buildings and checking out their many galleries. Situated in the mountains of southern Vermont, this beautiful village has been restored by residents to resemble what the town looked like many years ago. The vibrant community works together to keep the character of the town intact and to create a welcoming place for visitors.
3. Camden, Maine
Whether you are looking for a weeklong vacation or the perfect weekend getaway for two, Camden has an experience to offer everyone. This beautiful town on the coast of Maine is full of unique history and locally owned art galleries, hotels, inns, B&B's, and restaurants. It is the perfect vacation location for those who enjoy water sports and outdoor adventures like hiking, biking, snowboarding, and camping. Though the weather changes with each season, it is an inviting outdoor wonderland no matter the time of year.
4. Berkshire County, Massachusetts
This destination is another great spot to visit if you are a fan of independent artists. With its strong local arts scene guests have several galleries and theaters available to inspire and entertain them. The Norman Rockwell Museum is available for touring in Stockbridge and the Mass MoCA is just a short distance away in North Adams. There are several interesting restaurants and café's to visit as well while you wander around Main Street.