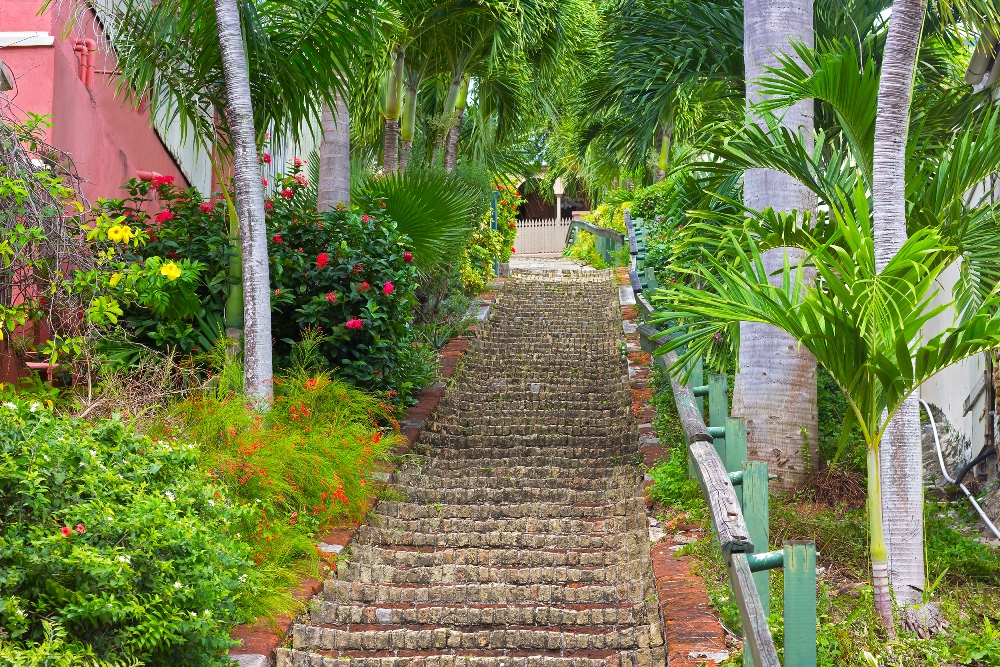 St. Thomas is an island in the Caribbean Sea that, with two others, forms the U.S. Virgin Islands, and it is the midsized one of its sister islands. It is just over 31 square miles, and it is home to the territorial capital, Charlotte Amalie.
Blackbeard's Castle is in the port city, Charlotte Amalie. It is the Skytsborg Historical Park, and it is located on a five acre hilltop; discover the treasure of the historical properties, or just take in the rich view. Swim in one of the three swimming pools, or wander through the largest collection of life-sized pirate sculptures. Walk where pirates ambled! Loot the castle for lifelong memories!
The Buck Island National Wildlife Refuge contains over 45 acres with remarkable reefs, and a shipwreck. The refuge was created due to the importance of its habitat for migratory birds. It is a great site for boaters, snorkelers, and divers; Buck Island National Wildlife Refuge is easily reachable via catamaran, and it is just two miles from St. Thomas. There is a lighthouse on the refuge which is still maintained by the U.S. Coast Guard. Go gently into the seascapes, and enjoy the amazing marine life.
Don't forget to take time to rise above it all! Take the Skyride to Paradise Point, and rise above Charlotte Amalie 700 ft.! The sky tram provides the path to Paradise Point with its "ride with a view," and instructs you about the meaning of limin' (hanging around, enjoying the scene).
Coral World Ocean Park educates and enchants you during a 5 acre exploration. Animal encounters with sea lions, turtles, or sharks offer a rare opportunity to engage with your favorite marine animal. The conservation efforts of Coral World Ocean Park are ongoing through shark research, turtle conservation and the coral restoration project. The park has exotic aquariums, marine pools, nature trails to follow, and an Undersea Observatory Tower! Visit the Marine Gardens and see marvelous see life.
Magens Bay Beach is located just below Drake's Seat, the place Sir Francis Drake would use to observe his fleet. Magens Bay Park offers 68 acres, a two acre camping ground, coconut groves, mangroves, and wetlands. The park also has an arboretum.
There are animal encounters, aerial tours, bird-watching tours, historic walks, golfing, sailing, ecotours, boat rentals, fishing, parasailing, jet skis, diving, tours, kayaking (or night kayaking!), over 40 beaches, gastronomical encounters, snorkeling, and more! They are all available for your enjoyment! Plan your St. Thomas adventure!