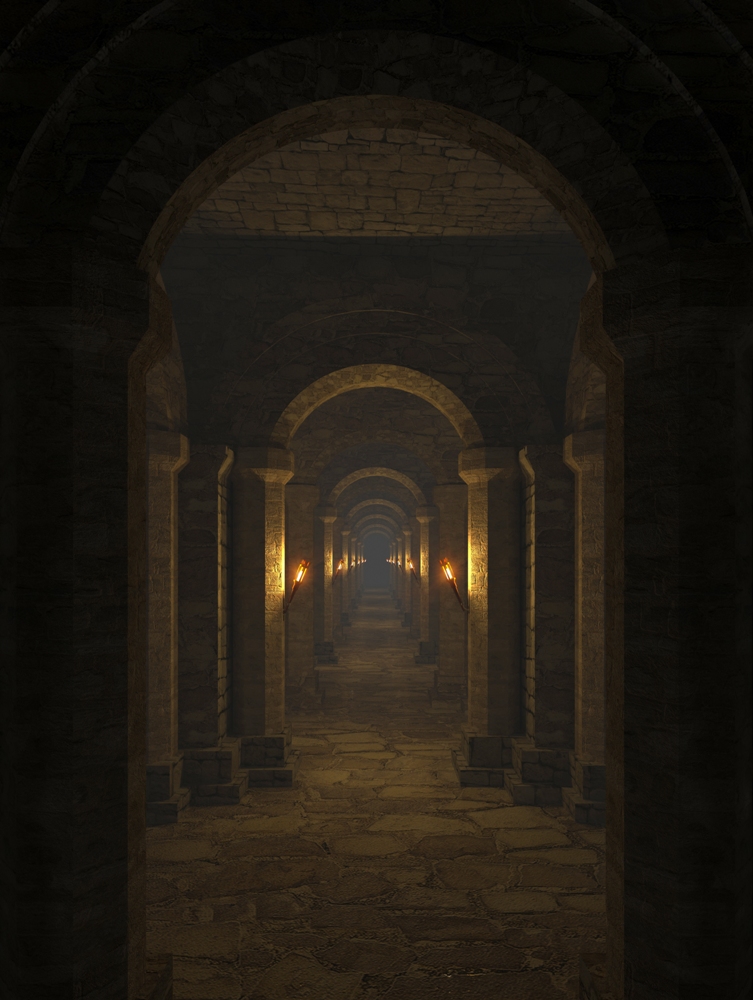 Just off the north end of the launching bay, at the opposite side from the flame pit is a tunnel made of a combination of steel and concrete. The tunnel is about 120-feet-long and leads to what used to be the mission control center, the part of this complex that Mr. Peden and his wife now call home. On the other side of a meager wooden door with small, brass knocker, it looks much different than this, the clinical side.
Memories of the Cold War and reasons why this bunker were originally built quickly fade away as you step beyond the threshold into the good vibes of new age ambiance that the Pedens have built. There are purple-colored, see-through curtains hung from the ceiling acting as a means to create an A-frame look, with rustic wooden walls and décor, rugs and other tapestries, and even stained glass. You'll smell the warmth of incense and hear native music from speakers that you cannot see. As a symbol of the yin and the yang, Peden and his wife have attempted to counteract the heavier energy associated with the other portion of their home by creating a healing energy in their living space.
Among the rooms that they either added or renovated include a huge kitchen and dining room, home offices for both of them, a laundry room, and multiple bathrooms. Underneath all of these is Mr. Peden's favorite room in the entire complex, his drum circle room. It used to be the complex's generator room. It is not unheard of for Mr. Peden and his wife to host more than 20 people at a time, all drumming, sitting, and chatting.
They named their complex the Subterra Castle because, as Mr. Peden says, these types of complexes really are near-modern-day castles with the enforcements and shelter much the same as their counterparts above ground. He even built towers above what used to be the escape hatches, both for thematic elements, but also practicality, as the hatches had been taking in water and this eliminated that problem.
Again, the Pedens enjoy sharing their home with visitors, but you must email info@missilebases.com in order to schedule a viewing. While you're there, don't forget to check out the outdoor stone circle and, if you're brave, the fire-walking pit.