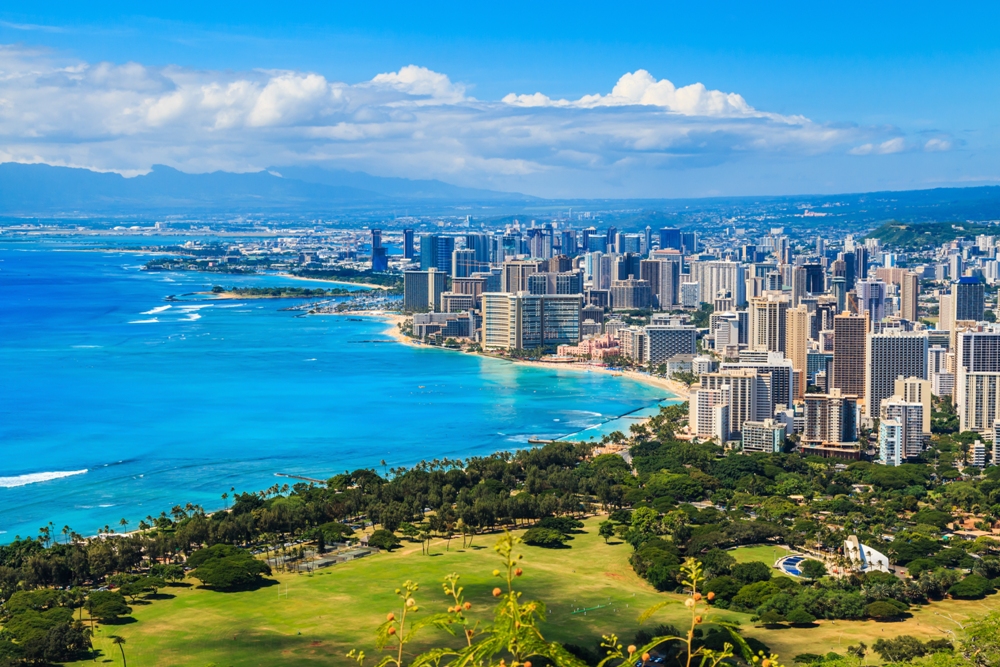 The island of Oahu is an excellent vacation destination for anyone. Full of activities for every member of your family, this great island city is perfect for a variety of reasons. Whether you are traveling with young children, teenagers or flying solo, you are bound to find something to discover and explore here.
Pearl Harbor and the U.S.S. Arizona Memorial
History buffs, in particular, will find this Memorial to be an interesting and potentially moving experience. Located outside of downtown Honolulu, this site is one of the most popular World War II memorials in the United States. 1,102 sailors lost their lives here during the attack on Pearl Harbor when Japanese fighter planes hit the base in the early morning hours of December 7, 1941. The complex is comprised of a visitor's center and an offshore monument. At the monument, which was built over the sunken U.S.S. Arizona, guests can see a list of all of the personal who lost their lives that fateful day.
if you are traveling with outdoor enthusiasts, swing over to the Manoa Falls and behold its natural beauty. The approximately 100-foot-tall waterfall in Honolulu is easy to get to and fairly easy to navigate, though a bit slick in some spots. Surrounded by lush rain forest and gorgeous banyan trees the 1 ½ mile hike requires a good pair of shoes and a good mosquito repellent. Entry to the Falls is free, but there is a $5 parking fee if you use the lot associated with the trail.
Situated just west of Waikiki, the Ala Moana Center is one of the largest shopping centers on the island. This open-air shopping hot spot offers a collection of high-end stores, including Chanel and Versace, to department store chains like Nordstrom and Neiman Marcus. In addition, you can find tiny shops that sell island souvenirs and trinkets. With 1.8 million square feet of shops to explore you are sure to find exactly what you are looking for while here. Locals suggest wearing a comfortable pair of shoes for your day of shopping as the mall can be just as exhausting as hiking one of the many trails in the area.
These are just a handful of tourist opportunities that await you and your traveling companions on this beautiful island. Grab a good pair of shoes and head out to explore all that awaits you.