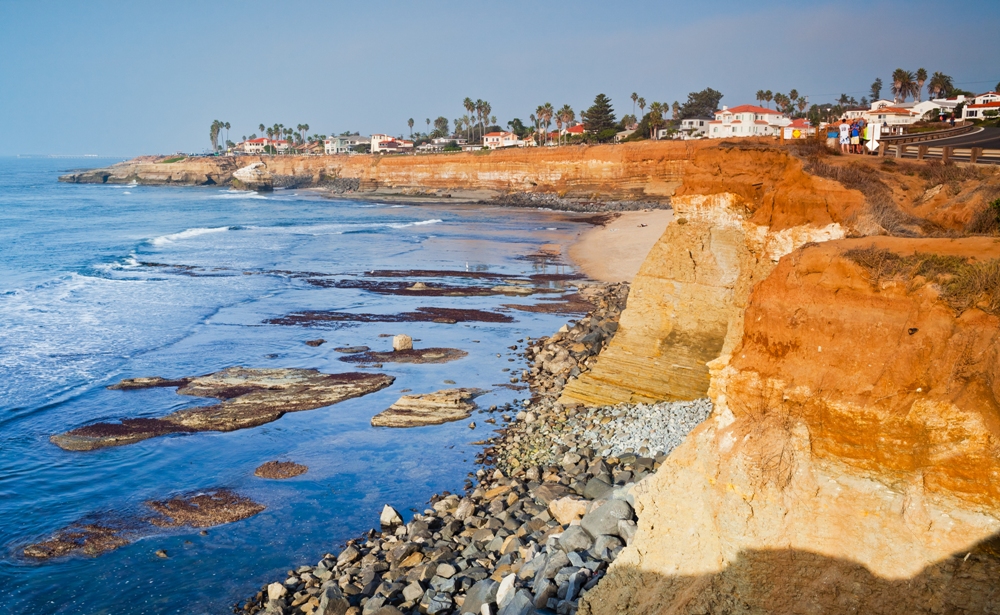 San Diego has long been a top west coast destination for travelers. With its beautiful parks, natural beauty, and plethora of shopping opportunities, it is an ideal place for families all types of adventures. Here are some of our favorites spots for you to check out the next time you are in "The Golden State."
Sunset Cliffs Natural Park
Located seven miles west of downtown San Diego are the breathtaking views of Sunset Cliffs Natural Park. The dramatic sandstone cliffs and natural, untouched beauty, are the idea location for a beautiful hike any time of day. The trails make way to a majestic beach that is welcoming at sunrise and sunset. The end of the day tends to be more popular time to visit as the sunsets at the beach are quite spectacular.
Gaslamp Quarter
If you are heading to San Diego and are looking for a trendy spot to stay or visit while in town, head on over to the Gaslamp Quarter. This 16-block shopping district is full of shops, boutiques, art galleries and quaint restaurants. The Victorian-style buildings lend a certain aesthetic to the district as does the Old Town Trolley. Nightlife in the district is just as fun-filled as the daytime as many of the bars and restaurants offer live music and outdoor patio seating and rooftop lounges for dining under the stars.
Balboa Park
Known as the home of the San Diego Zoo, this 1,200-acre urban cultural park is one of San Diego's most visited destinations. With 15 major museums, a number of art venues, and several beautiful public gardens, Balboa Park has something for every member of your family to explore. A quick stop at the Visitors Center upon your arrival and you can grab a current list of information about the Park's actives and attractions. Here you will find maps, brochures and can sign up for free guided tours of the Park.
Mission Beach
Last on our list is Mission Beach, one of many beautiful beaches in the area. This 2-mile stretch of sugary-white sand may not be as pristine as nearby Coronado Beach, but it is just as busy thanks to all of the nearby attractions. The most popular attraction, Belmont Park, is located on the northern edge of the beach, and requires a fee to enter, but it is well worth it for all that it has to offer.