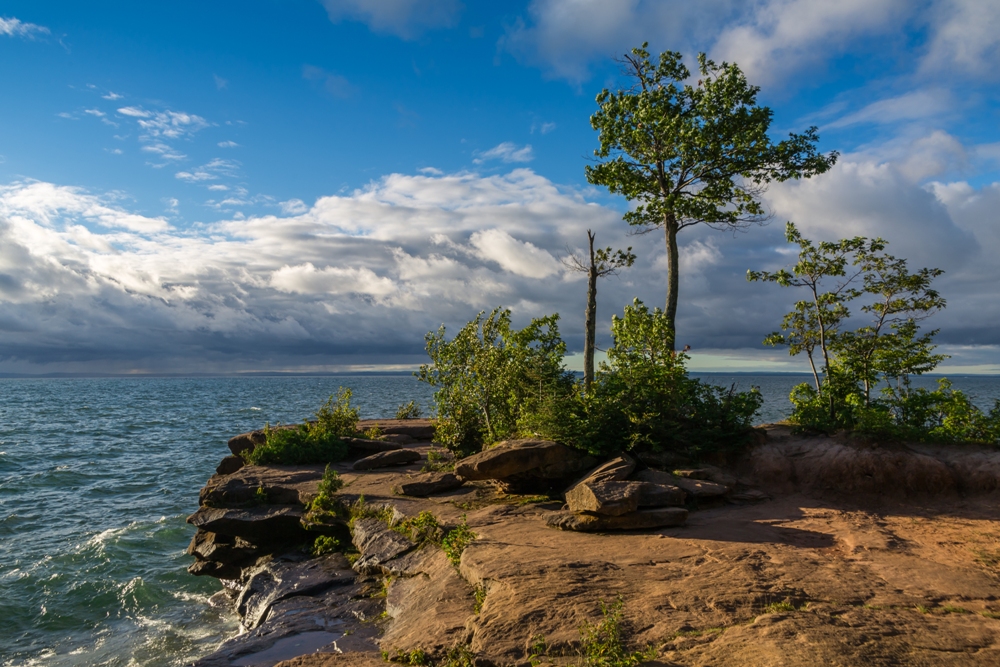 If you like hiking in beautiful countryside, swimming in pure lakes and partying with a crowd of strangers at multiple stages filled with popular musicians, then you need to head over to Wisconsin in summer. From beautiful lakefronts to an awesome Summerfest, this Midwestern state is waiting to show you a good time. Here are a few reasons to make Wisconsin your summer road trip destination.
Door County.
Known for its picturesque waterfronts, Door County is a spot that must be experienced to be believed. From its beautifully painted sunsets, to its many rustic camping spots, this town is one worth exploring.
The Wisconsin Dells.
Seen by many as a crazy tourist destination, this 150-year-old adventure park is a huge draw for families looking for a fun spot to vacation. From the water parks and roller coasters to the zip lines and eclectic shopping, there is something for every member of your family at the Dells.
Devil's Lake State Park.
Located in Baraboo Wisconsin, Devil's Lake plays host to over 2 million visitors each year. Memorial Day often kicks off the start of summer activities at this popular tourist hot spot. Visitors come to take part in kayaking tours, water skiing, and to camp in the park campground. As this is one of the more popular spots in the area, you can expect there to be long lines and reservations are needed to stay at the campground. That being said, it is well worth the wait to experience this beautiful natural wonderland.
The Apostle Island Sea Caves.
These sandstone caves formed more than a billion years ago on the edge of Lake Superior. The summertime offers a number of opportunities here including a sunset cave cruise or exploration via kayak. In the winter time when the water freezes over, there are opportunities to allow hiking into the caverns for those with an adventurous side.
Milwaukee Summerfest.
The late Mayor Henry Maier came up with the idea for Summerfest after experiencing Oktoberfest in Munich, Germany in the 1960s. He believed that this festival would serve to bring together the community and debuted it at 35 separate locations around the city in 1968. Through the years, the annual festival was held in various place but as it increased in popularity a more permanent 75-acre festival site was established. Today, hundreds of thousands of people come to experience one of the largest music festivals in the Midwest.