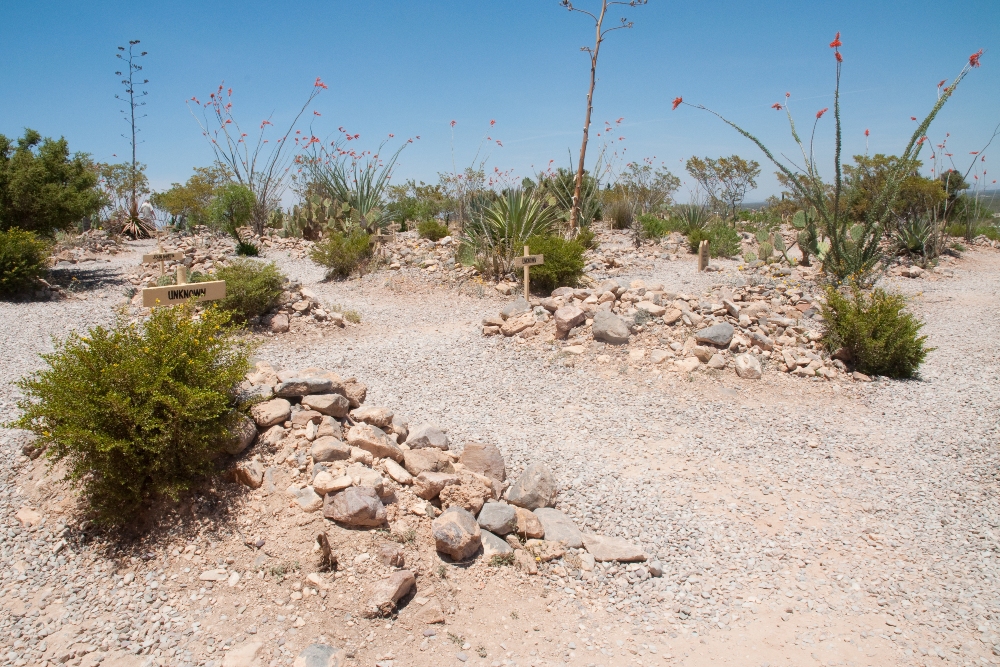 A testament to the rough ways of frontier living in the wild west, Boot Hill Cemetery in Tombstone, Arizona is the final resting place of more than 300 occupants, around 50 of which are unknown graves. The name Boot Hill christens the area because the majority of the graves belong to men who perished "with their boots on." While there are several "Boot Hill" cemeteries throughout the United States, Tombstone's is perhaps the most famous due to many of its buried having some of the most illustrious parts of our history; for instance, those who died at the famed shootout at the OK Corral are buried here. Wyatt Earp, contrary to popular belief, is not buried here; but, one of the most famous burials here, if only for the inscription on the headstone, is that of Lester Moore which reads: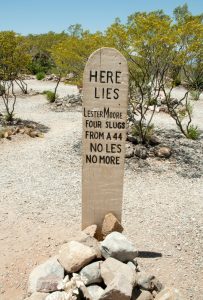 Although the west has been romanticized throughout history and perhaps more so in recent times with movies such as Unforgiven, Open Range, and Tombstone, the stark reality of western times was not so glamorous. Many men, and even women, met with violent ends to their reckless lives. To those in the old west, Boot Hill was simply another graveyard to mark the passing of gunslingers and whiskey drinkers.
Tombstone's Boot Hill was originally known as City Cemetery, circa 1879. When officials built the new Tombstone Cemetery, City Cemetery began to be known as simply the old cemetery. It wasn't until about 1929 that people started to call the old cemetery Boot Hill.
You can reach Tombstone's Boot Hill on Hwy 80 via I-10's exit 303, 304, or 306, heading south for 23 miles. Boot Hill Cemetery is located on the north side of Hwy 80 and is open daily from 8 am to 6 pm. Admission is $3.