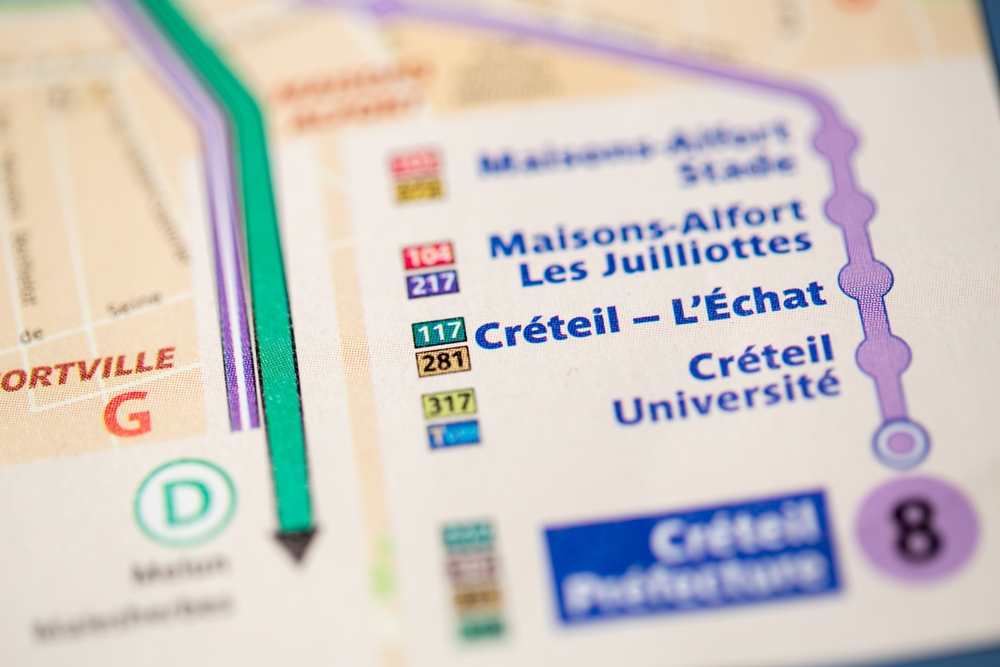 You might think of the Eiffel Tower, romantic interludes, and Parisian cafés when you consider a visit to the famed City of Lights; however, about an hour from the capital city is Créteil in the Val-de-Marne region, another must see. Tourists enjoy shopping at Créteil Soleil, visiting the Parish of St. Christopher, and dining at places like Vapiano or Les Mets de Mo. However, just down the road, near the Seine River tucked between average looking buildings, an out-of-place dome shape rises from the earth, as though perhaps a UFO may have landed, welcome to the Cathedral of Créteil.
Looking like anything but what it actually is, the Cathedral of Créteil's dome points skyward, replicating the original footprint of the Notre Dame Cathedral of Créteil. The original structure was built in 1966 by architect Charles-Gustave Stoskopf, and added to from 1976-78. It wasn't until 2009 when Bishop Santier, with the support of the Chantiers du Cardinal and Créteil's diocesan association, began the ambitious extension project.
In opposition to the usual cathedral architecture, the designers decided to go in a completely different direction and, building upon original creator Stoskopf's designs, built an inspiring homage to 70s-style architecture, when the blending in of theology prevailed.
Construction was completed in 2015 and the domed cathedral was unveiled to the public. At the intersection of the casings, extraordinary stained glass windows were installed which allow a colorful light show during the day. In the evening, the windows are illumined from inside, creating a reflection of a Christian cross.
At the corner of the front of the square is the detached steeple which marks the entrance to the cathedral. Slender and sleek in style, the steeple is accented by three bells that came from the old bell tower. A blending of new and old, the building is rich in its history but has an uber-urban feel surrounded by various residential neighborhoods. In fact, the sheer variety of societies in this region is a testament to the many religious customs on offer. In Créteil alone, there are Protestant, Catholic, Buddhist, Islamic, and Christian values intermingled.
Tours range from two to two-and-a-half hours, and are about $40 to $55 per adult. Booking in advance is recommended.