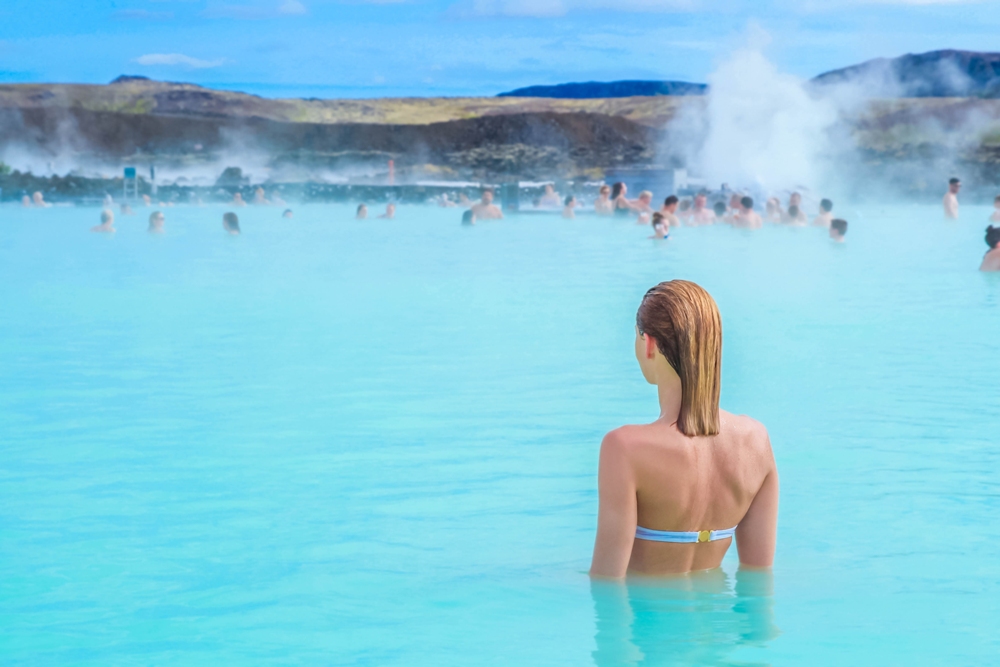 The Retreat at the Blue Lagoon was designed as a destination where people could come to not only "rewind the clock" on modern living, but to feel that there is no clock as nature and human become one. The Retreat draws upon the fascinatingly unique strength of a geothermal sea. Geothermal energy is sustainable, and world-class friendliness and hospitality seals the deal.
The Retreat at the Blue Lagoon was built into a solidified lave flow that took over 800 years to become what it is now. There are four distinct portions of the retreat, each encompassing accommodations, the beauty of whole-body wellness, and the beauty of earth in a volcanic state: an underground spa, waters that are rich in minerals, exquisite guest rooms, and a place to dine on immaculate cuisines while taking in the amazing views of the surrounding region.
You'll unearth an experience at Blue Lagoon the likes of which you have probably never encountered. The waters of the lagoon flow freely through the terraced lava. There are corridors, open places, and deep canyons allowing for closeness, peace, and discovery that will transport your whole being to a new dimension. The design is inspiring, and the wellness felt radiates.
As you pass even deeper into the sanctuaries built into the lava, you'll find rooms affording dry or steamed heat, massages, romantic fires, a deck that offers panoramic views, a well that holds cold air for your refreshment.
Algae, mineral salts, and silica are part of the natural abundance here. The powers of each are harnessed to bring you the most all-encompassing experience possible. The algae found at Blue Lagoon is dynamic, renewing, nourishing, and moisturizing your skin. Blue Lagoon's mineral salts exfoliate the skin and stimulate circulation, while the silica is responsible for the fresh glow you will have after your treatments.
Whether you visit for three hours or three days, you'll experience an unparalleled level of relaxation at the retreat.
Not too many years ago, a ceremonial groundbreaking occurred when the first shovel dug out some of the lava flow at the south shore. While some renovations are ongoing, the retreat is expected to begin accepting overnight guests in April of 2018.