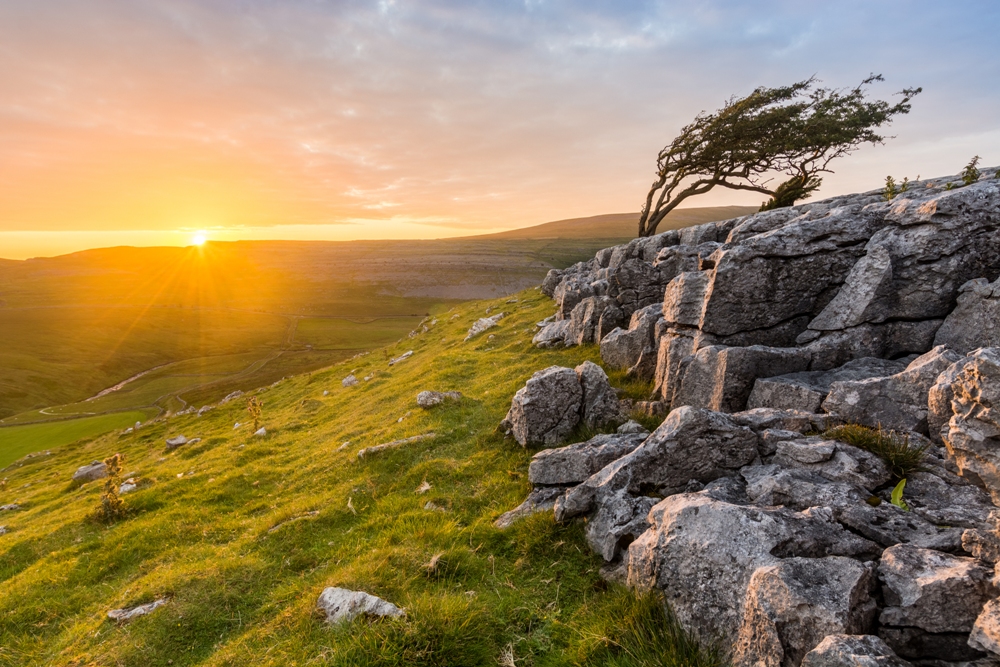 One of the largest, stateliest manors in England is located in North Yorkshire and stretches from Wensleydale and the River Ure up into the moors. Swinton Estate is comprised of roughly 20,000 acres, two-thirds of which is forested, reservoirs, and farm land, and the remaining third is moors. Within the estate are more than ninety properties, some of which are in Masham, a charming marketplace type of town.
Swinton Estate is located along the border of Yorkshire Dales National Park and some of it is within Nidderdale Outstanding Natural Beauty Area. In the late 1800s, the estate was purchased by the Cunliffe-Listers. Samuel purchased the property when he retired from Manningham Mill in Bradford. Molly, Samuel's granddaughter, and her husband, Philip, took the Cunliffe-Lister name when she inherited the land and the house, Swinton Park. Philip became the Earl of Swinton in the mid-1950s.
The estate has remained in the family since its purchase by Samuel, and the Earl of Swinton is now Nicholas, Molly's grandson. Nicholas' son, Mark, is Baron of Masham. Mark and his wife are now the owners of the entire estate and are responsible for the grounds. In 2001, they decided to convert Swinton Park into a luxury hotel.
Any stay at Swinton Estate includes access to the over sixty miles of foot trails and horse riding trails. Public parking is available in several spaces, including Nutwith Woods, at the Druid's Temple, and in Masham's Town Square. There are maps available at the reception desks at Swinton Park and the manor next door, Swinton Bivouac.
Bivouac is a spot for those who want to camp, but to camp in style. Known as "glamping," the "cabins" and "tents" for would-be "glampers" are nothing short of luxurious and have all of the amenities of a five-star hotel. In fact, Bivouac's setting is one of the most beautiful in all of the Yorkshire Dales.
Forest expanses fill your scope as far as you can see, and the Tree Lodges were built using traditional architectural design for a truly glamourous camping experience. As you walk through the forest, you'll find spots where you can see the entire moors and valley below.