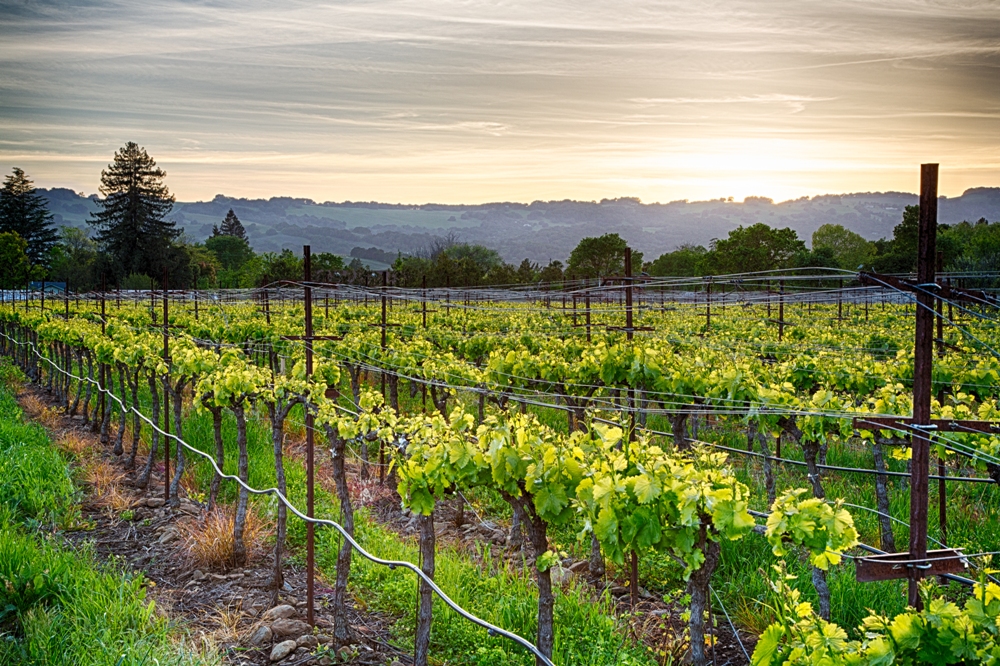 There is no easy way to describe the over one million acres that comprise Sonoma County's wine country. It is a taste, also visual, that simply must be seen to be appreciated. Its growing celebrity is highlighted by the many vineyards whose bottles are only begotten by way of a waiting list.
While grand vineyards are certainly the norm, you are just as likely to find world-class wines crafted in someone's backyard in this region. For instance, Forestville's award-winning vineyard has been here since the late 1960s, but their tasting room is a simple setup within an old wooden barn. The term 'intimacy' just about covers the idyllic atmosphere of being served your glass of wine by the man or woman who crafted it, often with the vineyard's family dog sitting at your feet.
Knowing a little about the geography of the region will assist in your wine experience. You'll find historic Sonoma in the Sonoma Valley, which encompasses the region between there and Santa Rosa. The Sonoma Valley is perhaps best known for its specific vineyard towns like Glen Ellen. The entirety of the region is officially referred to as Sonoma County.
Sonoma County is a short, one-hour jaunt above San Francisco. If you want to head straight to the heart of it all, you can hop on US 101 and arrive in the posh Healdsburg. But if you really want to experience the nuances of the region, it's best to explore the nooks and crannies, such as Sebastapol, Guerneville, and Sonoma. This is one vacation you'll be happy you slowed down for, because mingling with the vineyard owners and the knowledgeable locals is all part of the experience.
Up until recently, it was thought that wine country was only a summer destination; however, these towns are alive throughout the year now, thanks to various festivals and events. In January, Sonoma County is home to the Olive Festival which lasts for the entire month. In spring, you'll find that many of the vineyards host open houses, and during the fall you'll find harvest events that are both rich in culture and also family-friendly. If you come during the holidays, you'll find amazing parties to ring in the New Year at various eateries and vineyards, while the local inns take part in making your stay feel as though straight out of a fairytale.