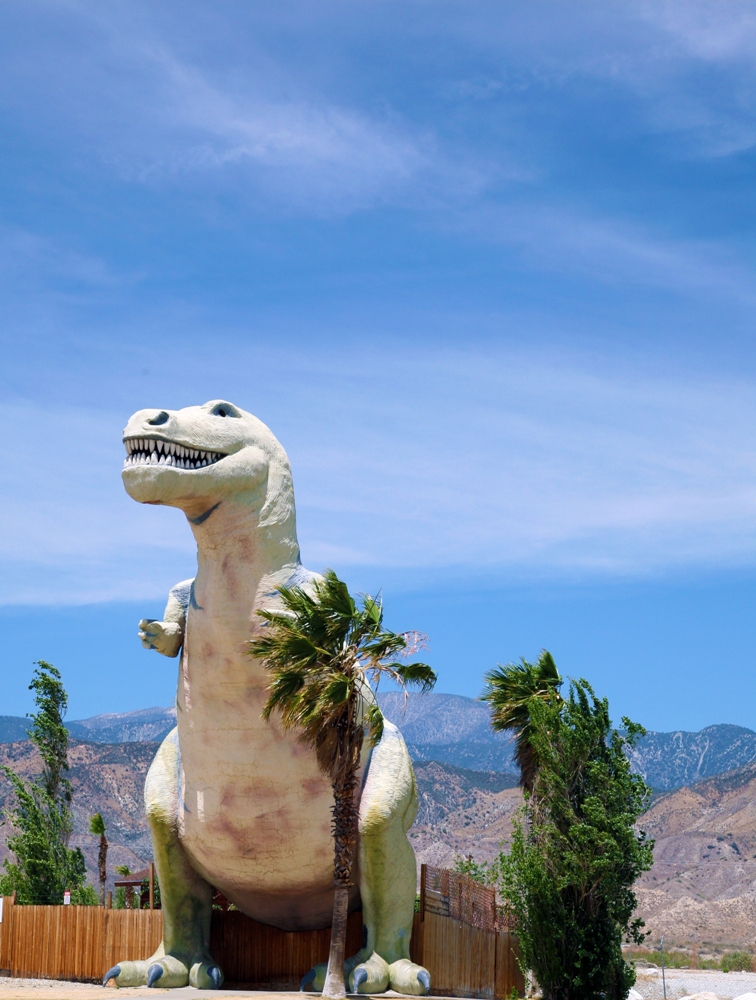 California is a state that is known for its off-beat, quirky vibe. It is perhaps one of the best states to travel through if you are in search of unique roadside attractions. From interesting art installations to natural wonders, these are a few of our favorite, unique California roadside hot spots.
Glass Outhouse Art Gallery: Twenty Nine Palms
This unique spot located along State Highway 62 is owned and operated by gallery owner Laurel Seidl. The outdoor gallery is situated on a large piece of land and features a number of art installations, small curbside chapel, and its infamous glass outhouse. The outhouse is a fully functional toilet that offers a panoramic view of the desert with one-way mirror glass. Opened every day from 1-5 pm, the art installations make it well worth the trip.
Bunnyhenge: Newport Beach
Located in the park next to the Civic Center guests will find 16 oversized rabbit statues seated in a circle, seemingly conspiring together. The piece of art is part of a rotating exhibit program that the city of Newport Beach commissioned in 2013. This particular exhibit has drawn a lot of attention from locals because it cost upwards of $250,000 to create and install. Tourists, however, are drawn to it for the playfulness and somewhat eerie appearance of the rabbits.
Jolly Jim the Mystery Tree: Atascadero
In Atascadero, just a stone's throw from the "Last Stage West," BBQ joint, rests an eerie local attraction named the "Jolly Jim Mystery Tree." The tree is said to have a trunk that resembles a man's face. Local legend says that the tree is inhabited by the spirit of "Jolly Jim," a stagecoach driver who plays a large part in the local folklore. The tree is off the main walkway, but well worth the side trip to check it out. While you are there, stroll on over to the Last Stage and pick up some of the best BBQ in the city. It is well worth the trip.
Alien Fresh Jerky: Baker
Located on a stretch of I-15 between Los Angeles and Las Vegas is a uniquely themed roadside jerky stand. The interesting part of the attractions is not so much the product that they sell as it is the décor. The Space Alien/UFO motif adds a higher level of fun for tourists, making it something a bit more than a routine stop at a traditional souvenir shop.