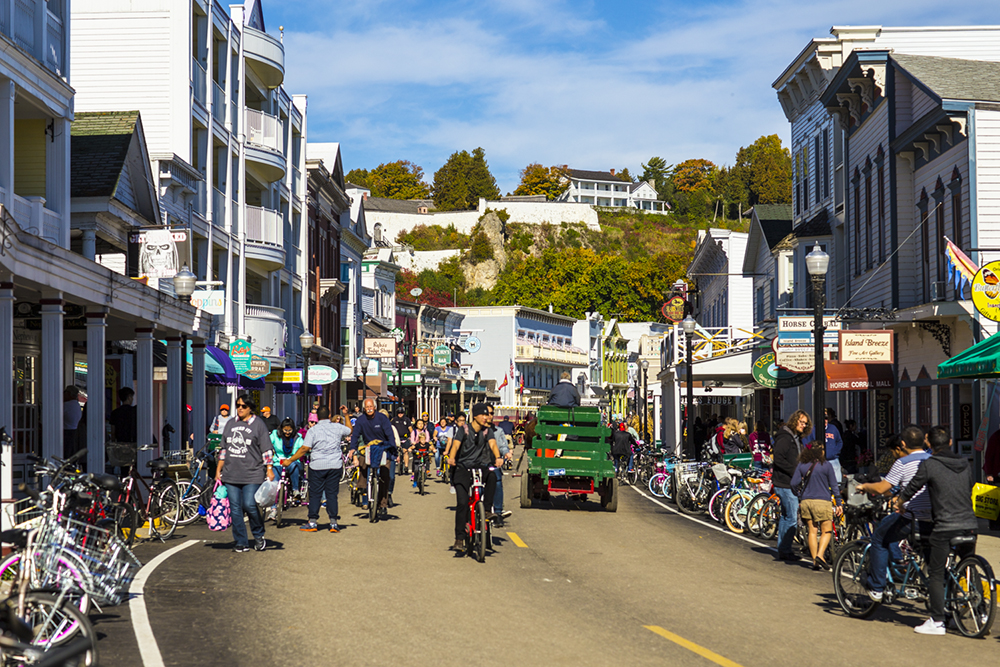 If you find yourself traveling through Northern Michigan in search of the perfect spot to for a great meal, consider one of these regional spots. Whether serving local freshwater fish specials or dishes with Mediterranean flair, these eateries are well-known and loved by locals and tourists alike.
Red Ginger: Traverse City
This upscale Asian fusion restaurant is located in the heart of Downtown Traverse City. Executive Chef Dan Marsh and his wife Pam opened the restaurant in 2007 and it was an instant hit with locals and tourists.  Chef Marsh utilizes local, regional, and seasonal produce to create an alluring menu and dining experience.  The menu draws its inspiration from flavors rooted in the cuisine of China, Vietnam, Japan, and Thailand. Because of the popularity of the restaurant, it is highly suggested that diners secure a reservation. Additional information is available at eatatginger.com.
Twisted Olive: Petoskey
The Twisted Olive bills their menu as a "Coastal Mediterranean cuisine with a Northern Michigan Twist." The daily menu is broken into four sections which include a Café Menu, Bistro Menu, Refresco Menu, and Evening Menu. Each of these features the perfect fare for the perfect time of day. From light breakfast and brunch options, creative salads for lunch and elegant pasta dishes on the evening menu, the Chef has created a menu to satisfy every diner. In addition to the menu, the location offers a beautiful view overlooking Little Traverse Bay. To view the menu and make a reservation, go to twisted-olive.com.
Trattoria Funistrada: Glen Arbor
In 2000 Holly and Tom Reay purchased the former Glen Lake Inn. They decided that they wanted to create a dining establishment that brought back the feeling of a neighborhood restaurant that they remembered from their childhoods. Located on the east side of Big Glen Lake, the owners pride themselves in serving up a menu that utilizes fresh local and regional ingredients. They bill the restaurant has a place to enjoy an elegant meal in a casual setting and strive to provide the clientele with a memorable experience that will make them want to return the next time they are in town. To learn more about their menu go to trattoria-funistrada.com.