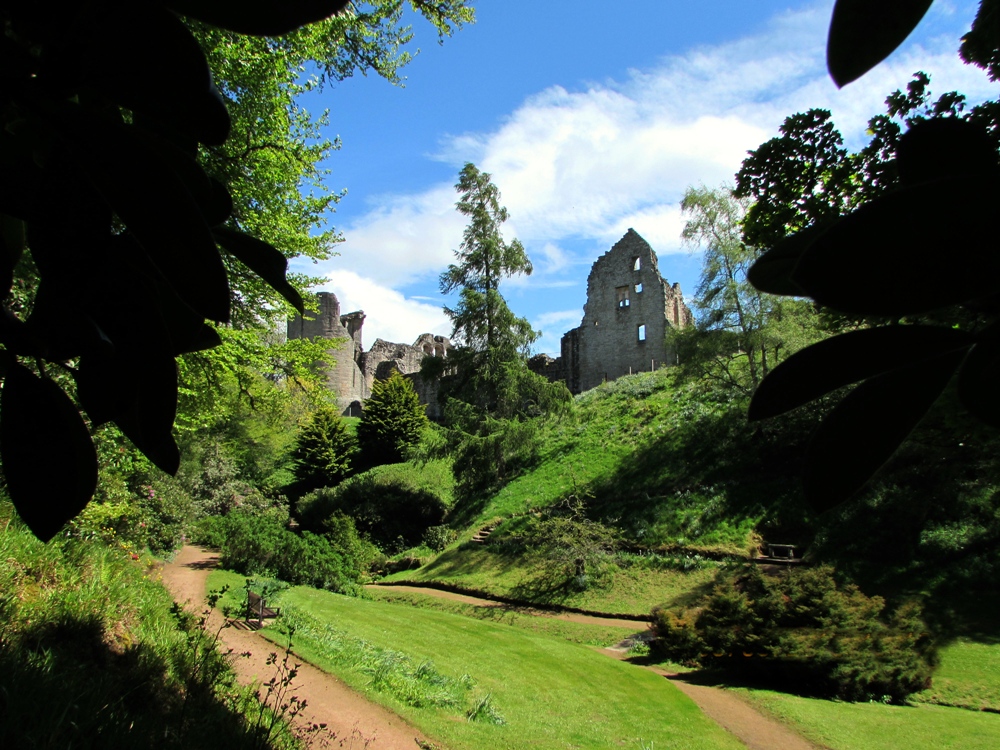 Scotland is a land in which there are many tales to be told, and the lands of Kildrummy are no different. The walls of Kildrummy lie strewn across the ground like grey shattered eggshells, heralding an illustrious past. While its defense was natural: a steep den to the north, created when the stones for the castle were quarried, effectively giving the castle its shielded shape, it still proved not enough to sustain for all time. The castle was eventually dismantled in 1715 to the point of what now remains.
Even though the majority of this castle is in ruins today, the sheer magnitude of its strength is easy to recognize. Although Scotland's northeast is known for its many strongholds, Kildrummy is recognized as its noblest northern castle. This huge castle was a dominating force in its day, as it served as the base for Mar's mighty earls.
Kildrummy was built during the middle of the 1200s, and was never far from the spotlight of politics. The kings of Scotland were battling against rebellions in Moray and Kildrummy served as guardian over the routes by which outsiders could enter from the south.
In the 1400s, James I seized Mar's earldom and took over Kildrummy. It is thought that he did so because of his sizable debts – he could have greatly benefited from the revenues of the earldom. James IV gave the stronghold to Elphinstone in the early 1500s in exchange for an army of one hundred men. Both James IV and Elphinstone were killed in a battle in 1513.
At the height of its day, this castle featured a fortified stone curtained wall, with tall towers that projected from the wall. These towers were the apartments for the lord and the seniors of the castle.
The Snow Tower was once a mighty show as the residence of the earl, but collapse in the early 19th century. Warden's Tower and a couple other towers are still standing today, as is the chapel's gable with its elegantly tall windows that allow light to filter in onto the altar.