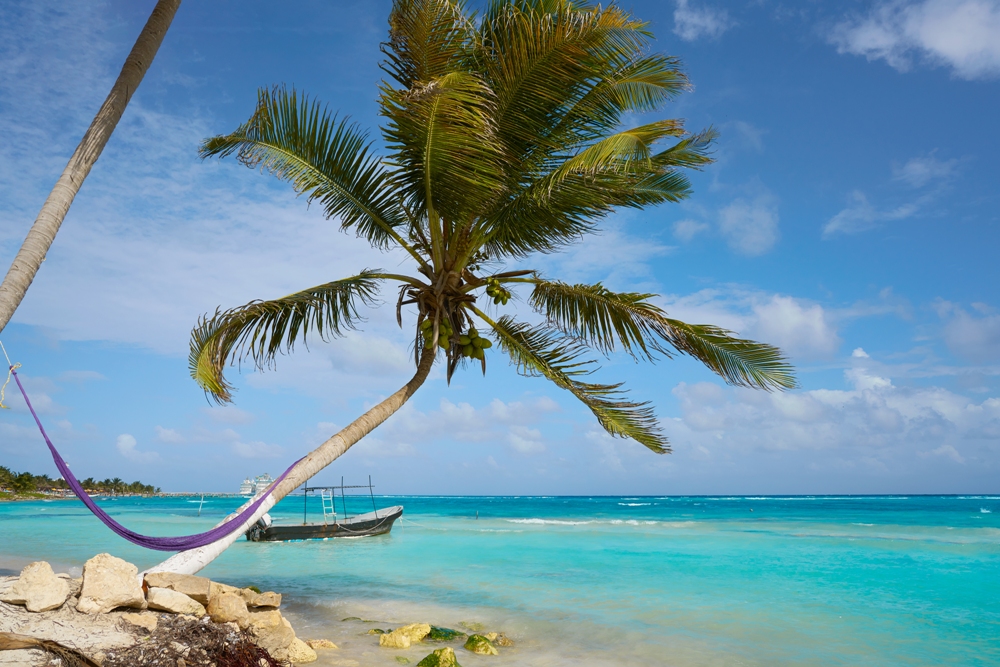 If you don't mind a few crowds, Mexico's new most preferred vacation destination is located on its Caribbean Coast. Mahahual is the Yucatan's hidden gem.
Mahahual is a small fishing community situated on the turquoise waters of the Caribbean just to the north of Tulum and La Playa del Carmen. The sand of Mahahual's beaches is like white baby powder, and daily temperatures range from the high 70s F to the low 80s F every single day.
Getting to Mahahual is simple from the Cancun International Airport. The drive may seem like a long one (200 miles); however, this is part of the reason that tourism in this part of the country has remained minimal – but the many attractions along the highway won't disappoint, such as the historical ruins at Coba and Tulum.
If you're arriving in Costa Maya by cruise, you may be encouraged to stick to the ship's itinerary, which includes organized excursions at each port. Most likely, you'll have been told that it is not safe in Mahahual, but this is due to the cruise lines desiring you to purchase your food and souvenirs from their port-owned shops. Mahahual is indeed safe, and according to the United States Department of State, this region of Mexico has not seen the escalation in crime that other parts of Mexico have. Mahahual itself is a very tight-knit community, and the worst of its crime is the occasional drunkard on a Saturday evening. With this in mind, after disembarking, hail a taxi and in less than five minutes you'll be in Mahahual.
One of the most endearing reasons to visit Mahahual is the way in which you'll feel life "slow down." You won't find the crowds here that you'll find in Cancun, which allows visitors to immerse themselves in the local culture and enjoy this authentic village. In fact, Mahahual has everything that a major destination has, except for the crowds! Small hotels, boutique rentals, and luxury villas on the beach, as well as stores, eateries, and all of the activities you would expect to find in a beach destination. You'll even find that Mayan ruins are all around you. The Kohunlich, Chacchoben, and Dzibanche ruins are all within a couple hours' drive.