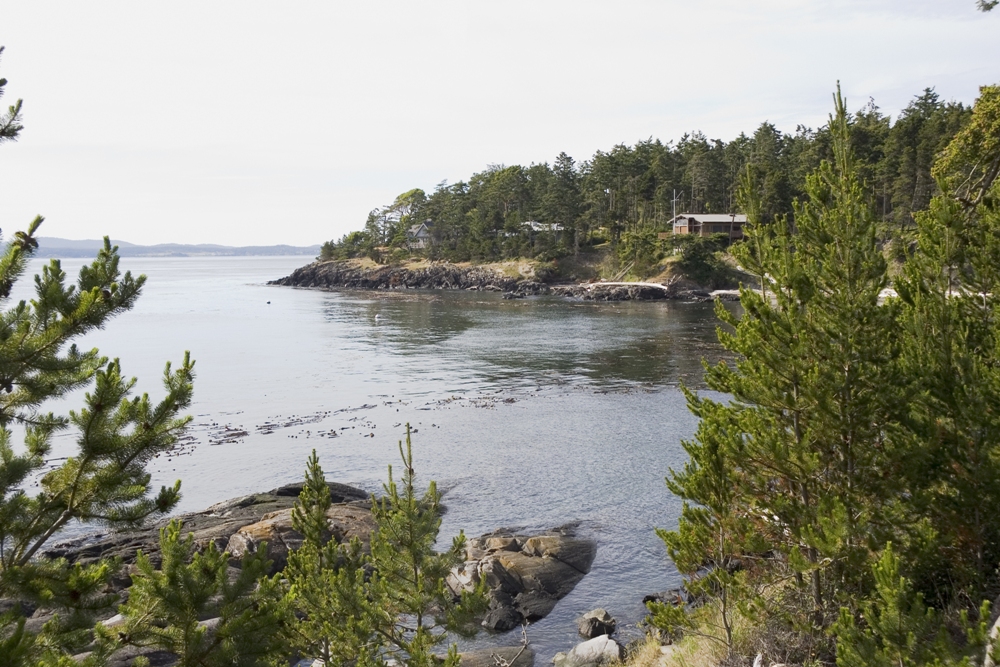 Located in the San Juan Islands of Washington State, Lopez Island doesn't remind most of an island at all – yet the escape here is well worth it.
Driving or cycling through the rolling hills of Lopez Village on the island of the same name illustrates the island's beginnings, with original farms and orchards that dot the landscape.
For more than 100 years, the farmers of this land have been producing various island products and foods, such as distinct soaps and lotions, as well as veggies and fruits, meats, and linens.
Your self-guided tour will explore Lopez Village, but you can also traverse the island's backroads, taking in lush scenery as you come across farm stands selling a variety of wares, or berry farms where you can eat what you pluck. You may even catch a glimpse of a farmer tilling his land the old fashioned way – with horse and plow.
After your driving or bicycling exploration, you'll be hungry. The restaurants is Lopez village showcase local foods and other products for your dining experience. In fact, at one local restaurant, the Sweetwater Shellfish Farm, you can even choose your own clams or oysters for a barbecue beachside.
On Saturdays from the middle of May through the middle of September, you'll find all of these local island products in one place at the Lopez Farmer's Market. Mingle with locals and visitors alike as you chat with the local farmers about their ranches and products, while sampling local breads, produce, and meats. The local handmade products are especially beautiful.
On Fishermen Bay, you'll find streets lined with several shops and art galleries, as well as Holly B's Bakery (her cinnamon rolls are a local favorite) and a grocery store. There is even a pharmacy in case you find yourself in need of a prescription.
Just a bit farther south are views of the bayside, boat marinas, and places to rent bicycles or kayaks for your adventures. Three miles south of this area along Fishermen Bay Road is Center Church, built in 1887.
Wintertime is quiet on Lopez Island, until the Friday after Thanksgiving at the Winter Village Gathering. A winter wonderland, this festival is highlighted by holiday lights and Christmastime decorations. In true holiday spirit, join the locals as they walk the streets singing traditional Christmas carols.