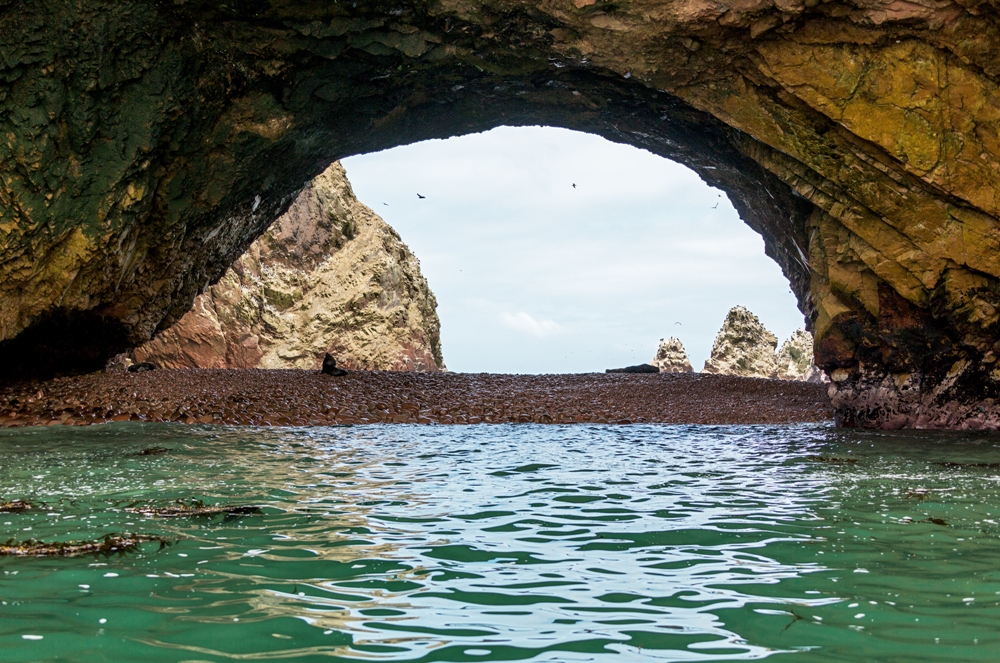 Desolation may be all that comes to mind when picturing the open deserts to the south of Lima – it doesn't appear that anything does, or could, live here. That is, until you embark on the water. The coastal islands that dot the shores of this region of Peru support a whole host of wildlife, from native sea lions to, surprisingly, even penguins.
The Humboldt Current, while responsible for the arid climate of Peru and Lima's mists, this current is also to be thanked for the amazing fishing experiences in the region. Visitors to Lima, Peru will find that a short day trip to Islas Ballestas affords a unique means of appreciating the local ecosystem up close and personal.
Located just off the Paracas coast, a trove of tiny, rocky islands comprise Islas Ballestas. Depending on what season you visit, you're likely to see some of the bird colonies numbering in the hundreds of thousands. The bird whose numbers are highest is the cormorant. These birds are known as the world's commercial guano producers. There is also Peru's version of the pelican and its native Humboldt penguin.
If you're visiting Lima, a relatively short bus ride (four hours) will bring you to this haven for wildlife. The majority of buses bring visitors in via Pisco, which is less than twenty minutes from Paracas Pier. From Pisco, you will take a taxi cab to the pier, and from the pier, a boat brings you to the islands. The two-hour boat trip is a tour in itself, guided by the most expert of bilingual guides. The guides will also explain, as best as possible, the over 400-foot-tall shape that was etched into a cliffside near the coast. It is called the Candelabra and is believed to be related to the famous Nazca lines; however, this has not been proven, and no one knows its exact origin or purpose.
If at all possible, schedule your tour of the islands for morning. The waters tend to be calmest during the early to late morning hours. There are environmental protections in place that do not allow visitors on the islands themselves; however, your guided boat cruise will get you as up close and personal to these islands as the law will allow. Make sure you have brought some sunscreen and a light jacket, as even though the temps may be warm, the open-air cruise can be somewhat chilly and exposed.