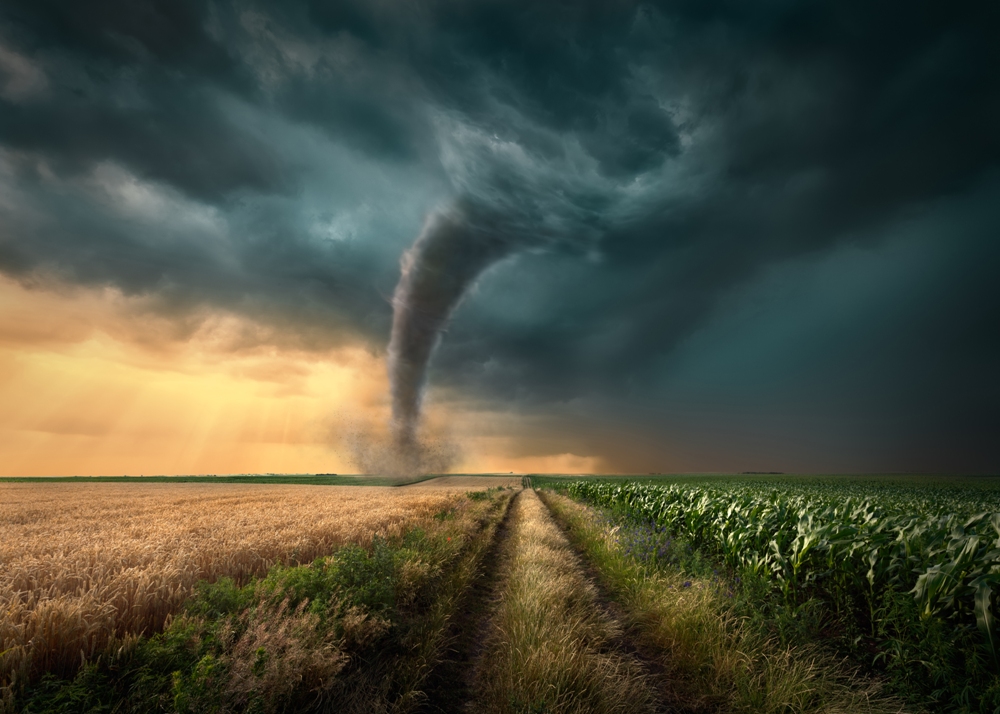 Of all the items in Wakita's Twister Movie Museum, the most famous of all is the Dorothy I. If you remember, Dorothy was a machine that Helen Hunt and Bill Paxton's characters had designed to be able to better read a tornado – from the inside out. The Dorothy I is the one that they attempted to place directly in a tornado's path, but that was knocked over and sustained damages. There are two other Dorothies, but those other two are still "pretty." Wakita's Dorothy is the one with character; the one that people will instantly remember the scene from. Dorothy is always on display at the museum unless it is time for Enid's annual Monster Truck show, then Dorothy gets displayed there.
Most movie museums open after the release of the movie, once sales prove to be good enough and that there is enough call for a museum. This is not the case with the Twister Museum. It opened eight months before the movie did! Ms. Wade was told to assume the public would have an interest in visiting for about two years or so – but the people never stopped coming. In fact, even though the museum is not all that large, most people are such fans of the movie that they are simply happy the museum exists.
Back to that brick that the museum had saved for Bill Paxton: Ms. Wade says the brick was saved for him because he was the town's favorite of all the actors that were there that summer. They were hanging onto it to present it to him when he returned, but he never did. Paxton passed away in 2017.
Will the directors ever decide to return to Wakita and make a sequel? Maybe a prequel? Who knows. For now, Wakita is happy with their claim to fame and the museum of the same name.
You can find the Twister Movie Museum at 101 West Main Street in Wakita by taking the I-35 to Exit 222 and staying on that road (Highway 11) for just over 30 miles. You'll make a turn north and drive another five miles to the end of the road. To your right is Main Street, and the museum will be on your right. Admission is free, but donations are always appreciated and accepted.