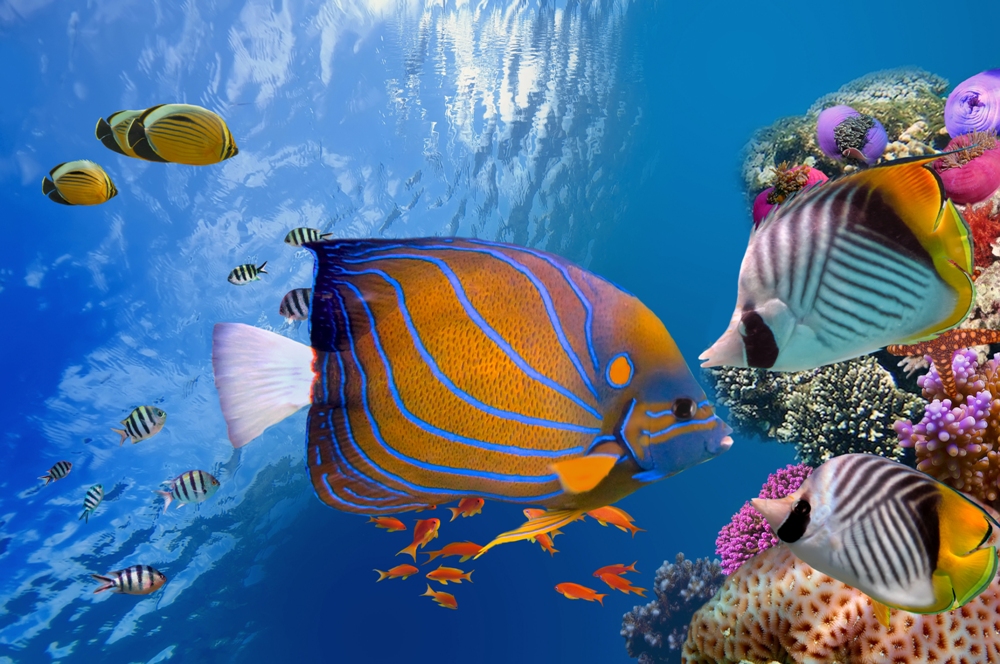 The last remaining "garden" of its kind by late builder, Charles White, Newport's Undersea Gardens is the last of his four aquatic attractions. While White was best known for his marine endeavors, he also invented a portable barbecue grill, as well as published television program listings long before there was a TV Guide.
Built especially for those with small children, or those who simply desired an underwater view of a body of water, Undersea Gardens provides a glimpse into the waters of Yaquina Bay. The Gardens is basically a tank within a tank – a visiting room (the inside tank) nestled inside a big aquarium (the outside tank). After walking up the ramp and paying your $15 admission, you'll walk fifteen feet down into the visitor's room. From here, all around you are the murky waters of the bay, fish swimming in what White thought of as a "reverse aquarium."
Tours are given many times throughout the day, and you'll appreciate the dimming of the overhead lights so as to catch the different aquatic species at play outside the glass. Soothing music is played in the background, adding to the ambiance, when a soft pre-recorded voice begins to tell you about the different types of fish who call the aquarium home. A scuba diver in the tank points out the various species on cue. Children often can be heard squealing with delight from the ramp outside.
Undersea Gardens' competitor in the region may present species in a fancier, cleaner environment; however, if you're looking for an honest representation of Oregon's coastal waters, the Gardens is the place to do so. Realism is what the Gardens is all about.
Undersea Gardens is located at 250 South West Bay Boulevard in Newport. From Highway 20 in Newport, you'll take a left on Benton Street, a left on Hatfield drive, and a right on Bay Boulevard. The Gardens will be on the left. Hours vary in the off-season, but the Gardens is open every day in the summer from 10 am till 7 pm. Call 541.265.2206 ahead of time for tour times. Admission is $15 for adults.